Pure Storage buys HUNDREDS of patents from IBM in lawfare protection deal
You license yours, and I'll license mine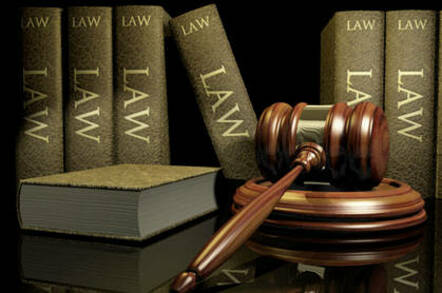 Pure Storage, the fairly rich all-flash array startup, has spent some of its cash to buy more than a hundred storage patents from IBM and the two have signed a cross-licensing agreement.
Pure's legal VP, Joe FitzGerald, talked of how "this transaction significantly increases the number of Pure Storage's patents, creating a more robust and strategic patent portfolio that will allow our customers to benefit even more from our focus on advancing storage innovation."
Pure CEO Scott Dietzen tells El Reg he'll be blogging about this deal with IBM, mentioning how legacy incumbents threatened by feisty startups often resort to intellectual property (IP) litigation to try and stifle the startups.
He tells us: "Pure has just completed the acquisition of a number of existing storage patent portfolios totalling over 150 US patents, the vast majority of which are unlicensed by today's big storage vendors."
IBM's patents were part of that set.
Dietzen says Pure, as a result, will be better able to defend itself against IP-based litigation from its competitors. Pure will use this patent portfolio to defend itself against such litigation and Dietzen promises that Pure won't become a predatory enforcer of its patents. In his own words:
Pure intends to take a moral high ground in the potential use of our newly acquired IP: We pledge that we will not make first use of these patents, but rather use this IP only to defend against aggression from those competitors who choose litigation over marketplace competition. Our goal is to keep the battle out of the courtroom and in customer data centres where it belongs.
Pure is currently embroiled in a lawsuit with EMC and this involves IP. ®
Sponsored: Detecting cyber attacks as a small to medium business