Luxembourg patent troll suing world+dog
We OWN your hands-free phone, says litigant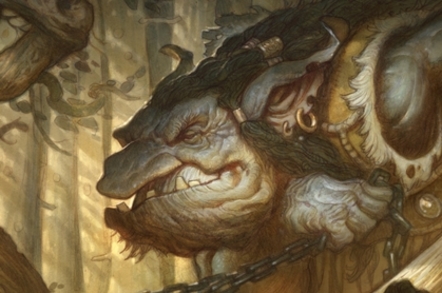 Another patent troll has appeared on the horizon: Enterprise Systems Technologies, armed with a handful of patents originally assigned to Siemens, has taken out the sueball machine-gun and fired off shots at Apple, Samsung, Qualcomm, Amazon, and Audience.
The Luxembourg-headquartered company has filed the lawsuits in Delaware.
The patents in the various lawsuits are US Patent 5,870,610, 6,785,381, 6,594,366, 7,454,201 and 6,236,642.
These cover automatic downloading (for example, of driver updates, the '610 patent), hands-free telephone operation (the '381 patent), a 2.5mm jack that senses what's connected to it via the impedance (really, the '366 patent), messaging over a private network (the '201 patent), and least-cost routing (the '642 patent).
For readers unfamiliar with one of the defendants, http://www.audience.com/ Audience, it's a mobile audio and voice processing specialist that's working up a sideline in sensors for wearables.
The patents were granted between 1999 and 2008, and were assigned to the new entity in April, 2013.
As Patently Apple notes, the scattergun blast of World+Dog filings is an approach popular among patent trolls. ®
Sponsored: Becoming a Pragmatic Security Leader