High-end storage tanked, but 'HDPA' storage about to soar says IDC
That'd be 'high performance data analysis' kit for HPC-inspired Hadoopery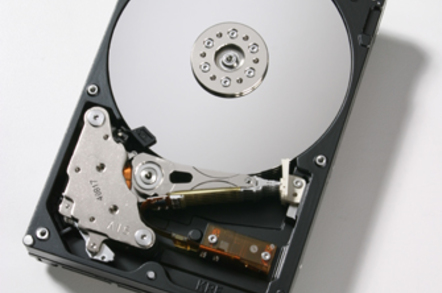 Box-counter IDC recently decreed that 2014's first quarter was a shocker for high-end storage sales, but also predicts things are looking up in storage used for what it now calls "high performance data analysis" (HPDA).
IDC's veep for HPC and data analysis Steve Conway puts HDPA in a little perspective with a canned quote explaining that it is the kind of kit one would buy for a high performance computer, but applied to analytics. "Leading commercial companies in a variety of market segments are turning to HPC technologies for challenging big data analytics workloads that enterprise IT technology alone cannot tackle effectively," he writes. "HPC systems can handle more complex queries, more variables, and faster turnaround requirements."
Throw in the fact that the likes of Hadoop emerged from the HPC-inspired rigs at hyperscale web operators and just what HDPA involves become clearer still.
IDC says the field is also, clearly, going to be a big business. Compound annual growth of 23.5 per cent will, it predicts, result in $US4.3bn of HDPA kit flying out the door each year. $2.7bn of that will be servers and a further $1.7bn will be storage. A companion study, Worldwide High-Performance Data Analysis Storage 2014–2018 Forecast, says storage sales will increase at an even faster pace, with 2013's HDPA storage sales of $514 million to grow at 26.5 per cent to reach 2018's predicted total.
The analyst firm says the HDPA crystal-ballery is its first formal effort in the field, but that it plans to scry more often in future. ®
Sponsored: Becoming a Pragmatic Security Leader