BlackBerry bottoms out: Vows to wow with new Berries
Finds corner, but yet to turn it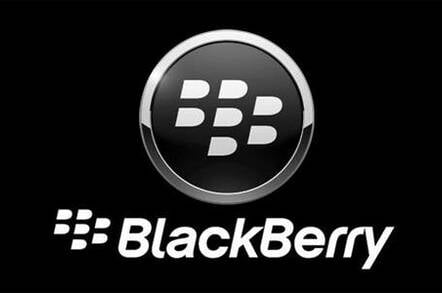 BlackBerry is staying in the handset market by the skin of its teeth by confirming two new models will arrive this year. The two new devices will be called BlackBerry Passport, a full touch device, and BlackBerry Classic, a QWERTY model designed to alleviate the awkwardness of BB10.
The Passport and Classic will be released in September and November respectively. The latter had been announced at Mobile World Congress but the touch screen 'Berry is new. And in a tribute to the UK's huge, BlackBerry-toting public sector, it'll be launched in London.
Turnaround artiste and CEO John Chen justified the decision by explaining, "If we ship 10 million phones, we'll be profitable on phones."
The company formerly known as RIM crashed spectacularly in 2013, and hasn't released a new model into Western markets* for nine months. BB10, its long-awaited successor to its classic, Java-based OS was released in January 2013 but failed to recapture interest in the company and BB10 devices have yet to outsell devices based on the now-ancient BBOS7 in a single quarter.
The company's market share in the United States fell from over 50 per cent in 2007 to almost zero in the final quarter of 2013. The QNX-based OS wasn't really ready and a catastrophic marketing campaign (featuring Alicia Keys as "creative director") tried to win back a consumer audience firmly entrenched with much more mature and credible platforms, iOS and Android.
With BES positioned as a MDM platform, and promising growth in machine-to-machine sales thanks to its mature QNX business, many thought it unlikely that BlackBerry would continue with either BB10 or its own-brand handsets. It seems it's doing both. A beta version of BB10, to be called 10.3, is currently available for developers.
The company took $966m in revenue this quarter – a stark contrast with the $3.1bn of sales the same quarter last year. The company also managed to squeak out a tiny profit this quarter of just $23m, although that was down to some accounting adjustments.
Without those adjustments, BlackBerry lost $60m. Revenue dipped below $1bn, although it was only some $30m down on Q4 2014. But to put that in perspective, just a year ago BlackBerry was pocketing $3.07bn revenue in the quarter. The cost reduction programme cost another $226m to implement in the quarter, but finally seems to have aligned costs with BlackBerry's crashing revenue. (PDF).
BlackBerry didn't say too much about BBM, its pioneering "WhatsApp before there was a WhatsApp" messaging client. It did claim to have reached 160 million registrations, with 85 million active users - steady progress. BBM will arrive on Windows Phone next month.
Yesterday BlackBerry said it would allow 10.3 users to download Android apps from the Amazon App Store. Currently BB10 can run Android binaries impressively, with decent performance and compatibility, but this requires user to sideload a third-party app called Snap first. And this isn't something BlackBerry has shouted about much before. ®
* BlackBerry released a budget Z3 – the first budget device manufactured by Foxconn for the company formerly known as RIM – into Indonesia in the quarter. India will follow suit in Q2.
Sponsored: Becoming a Pragmatic Security Leader