VMWorld content catalog hints at slow AirWatch integration
VirtzillaLand's 2014 rides and thrills revealed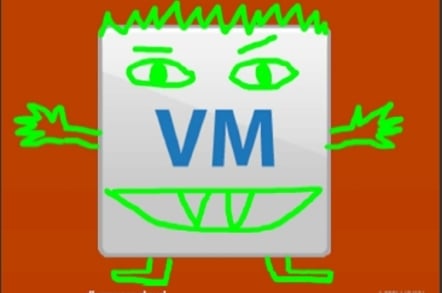 VMware has released the content catalogue for VMworld San Francisco, and it offers a hint or three about what the company might announce at the event.
Perhaps the most tantalisingly-named session is titled Preview the Latest Release from AirWatch.
"Previewing" suggests, at least to us, that you should rule out a major launch for AirWatch at the show. Of course it could also mean that a new version of the product will be announced as a beta at the show, but will not go on sale for a while. VMware used that tactic for VSAN at last year's show.
Whatever the true meaning of the talk's title, there's another curiosity in the content catalog as many AirWatch speakers are listed as "AirWatch Expert - TBD, AirWatch", which hardly bespeaks rapid integration between VMware and its mobile device management prey.
Lots of VMware people and speakers from third parties are already known.
AirWatch has contacted The Reg to point out that some sessions, like the one we link to above, now do have named speakers. In the case of the preview session, none other than AirWatch CEO John Marshall.
Other sessions that hint at new products or directions include:
Of course VMware can find ways to slot in extra sessions about new products: it literally owns VMworld. Moreover, San Francisco's Moscone Centre is not exactly short of space for a short-notice session. Whatever VMware has cooked up for its big show, there'll be sessions for it. ®
Bootnote
Yes, we did search the content catalog for vSphere 5.6 through to 6.0, with no results. We also searched on Marvin , again fruitlessly.
Sponsored: Minds Mastering Machines - Call for papers now open