Capita says bye-bye to Updata bigwigs: Been good slurping you
Integrator speeds up plans to stitch together Updata and NMS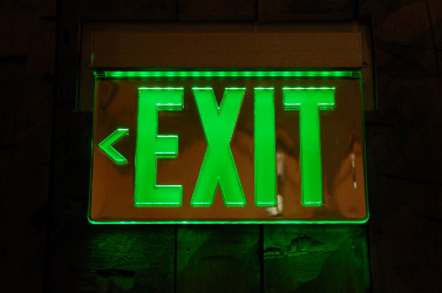 Crapita Capita IT Services is bidding farewell to the boss of acquired broadband network service provider Updata as it slaps the operation together with the exiting Network Managed Services (NMS) division.
Surrey-based Updata was acquired for a tasty £80m on April's Fools Day. The exit of Richard Bennett, who was at the helm of the network biz for 11-and-a-half years, is set for the beginning of July.
In a note to staff, CITS chief exec Peter Hands said that as Capita nears the end of the first quarter since it acquired Updata, "I remain delighted with the acquisition".
Which is nice, and means that the eye-watering cash splash was not in vain - rest assured shareholders, you are in good, er, hands.
Hands said Capita had made a "strong start to the integration" of Updata into the wider CITS fold, "and I hope that our Updata colleagues are already starting to feel part of the division".
"However, as I am sure you are aware," he continued, "we have two network businesses within IT Services, in Network Managed Services and now Updata, which have a number of areas of overlapping capability".
According to the CITS boss, the time is right to speed up the integration into a single networking entity, though the Updata brand has some equity in the market and will remain.
The new leader of the combined networks division is Arthur Gormley, Hands confirmed in the missive.
"In light of the newly revised structure Richard Bennett will be leaving the business to pursue opportunities outside of Capita," he confirmed.
Bennett was part of the MBO in 2009, which was supported by LMS Capital. The VC took a 53.3 per cent stake in Updata for £6.2m, so all in all the management team and the investor made money when selling up to CITS.
In addition, Hands confirmed that Patrick Bradd is to "step away" from his current role managing NMS. Like Bennett, he was thanked for his "commitment" over the last six years.
"On an interim basis, prior to Arthur's arrival, George Cowan will lead Updata and Richard Wilson NMS," said Hands.
The divisional borg has no impact on the data-to-day running of the operation for the "vast majority of you", he told workers.
"As we work through the integration plans you will be kept up to date of any potential implications for both teams and individuals via your management team," he said.
It is not unusual for the acquiring firm to strip out role duplication to cut costs and drive perceived inefficiencies, and it could be a long hot summer for some members of staff at NMS/ Updata.
Capita refused to comment. ®