London Tech Week: All for the luvvies and the joke's on you, taxpayers
It's total nonsense - yet we're the ones funding it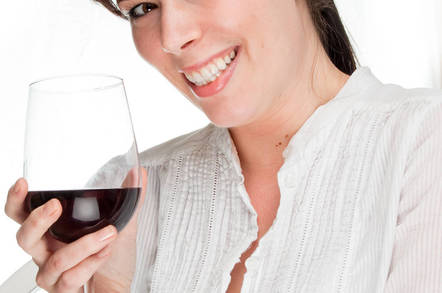 +Comment Yesterday morning I was on a stage listening to the Deputy Mayor of London and trying very hard not to look out of the window.
I was the 39th floor of One Canada Square (you know, the building everyone always calls "Canary Wharf"), which had a great view over North London. If only I could sneak a peek, I was sure I'd be able to spot a local landmark.
The speaker was actually one of the six (count 'em) Deputy Mayors of London, Munira Mirza, a sociology PhD who gets paid £129,082 a year to advise Boris Johnson on culture and education matters.
Ms. Mirza, a career waffle-shop hopper (Royal Society for the Arts, Arts Council, etc), had something extraordinary to say to the audience, who were teenagers drawn from local schools. They were there because they hope to get jobs in journalism which nobody expects will exist. And if they do exist, they won't be open to inner-city teenagers.
London used to be known for its finance businesses, the deputy mayor told them, but now it was one of the biggest and best "technology centres" in the world - if not the most bestest of all! Technology was "driving" London's employment growth. Having explained this, Mirza sat down looking extremely pleased with herself. As you would, too, if you were paid almost as much as the Prime Minister.
The event was independently organised but had been sucked into "London Technology Week", which itself hoovers up large sums of public funding ostensibly to stimulate the local economy. But in reality (as we shall see) it really benefits people who put on events like "London Technology Week". It also enriches speculators, hangers on, carnival barkers: the pick-and-shovel merchants of the bubble, who rent space in "incubators", offer "mentoring" and put on endless events. The "London Tech Scene" was created by and for political, marketing and media types. The gap between these elites and the rest of the UK was illustrated by the enthusiastic youngsters who'll never get within breathing distance of their dream job.
The reality of the London's "Tech Scene" (yeah, I know) was inadvertently illustrated by three reports that accompanied its launch yesterday. One claimed that London now had more "tech jobs" than Silicon Valley. The "Scene" was actually pulling the UK out of recession: 27 per cent of new jobs in the UK were "tech jobs", apparently. That's 438,000 new tech jobs. The job numbers were was quickly debunked by Sky's Ed Conway and Tom Cheshire.
Sponsored: Detecting cyber attacks as a small to medium business