Tesla, Nissan, BMW mull all-for-plug, plug-for-all electrocar charger plan
Major e-car makers could find power in numbers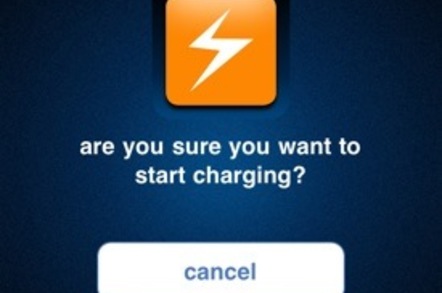 Three of the biggest electric carmakers are thinking of teaming up on charging networks for their e-vehicles, according to reports.
Now that Tesla has said its keen to share patents with its rivals in a bid to improve the popularity of e-cars, Nissan and BMW want to work with the firm on charging, folks whispered to the Financial Times.
Tesla chief Elon Musk said last week that he was willing to open his patent portfolio to other firms that wanted to use his tech in "good faith".
"Tesla Motors was created to accelerate the advent of sustainable transport," he said at the announcement.
"If we clear a path to the creation of compelling electric vehicles, but then lay intellectual property landmines behind us to inhibit others, we are acting in a manner contrary to that goal."
Musk added that Tesla didn't want any money for its intellectual property, he was just hoping that handing out its patents would help get more e-cars made.
Concerns about where folks can charge up are a definite stumbling block to wider uptake of e-vehicles, so starting all this chumminess with wide networks of charge-points is a logical option, one exec told the FT.
"It is obviously clear that everyone would benefit if there was a far more simple way for everyone to charge their cars," the source said.
Nissan is the world's largest maker of cars that include an electric motor, while BMW and Tesla account for 80 per cent of the world's battery-only cars. ®