Podule-lodged Brit nears two weeks atop ocean peak Rockall
Nick Hancock confirms there really is f*ck all on the Rockall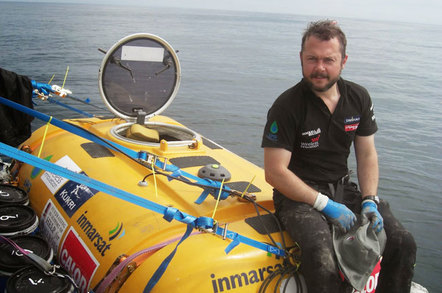 Brit adventurer Nick Hancock is approaching two weeks in a survival podule atop the North Atlantic outcrop of Rockall in his attempt to spend 60 days on the world's remotest islet in aid of Help for Heroes.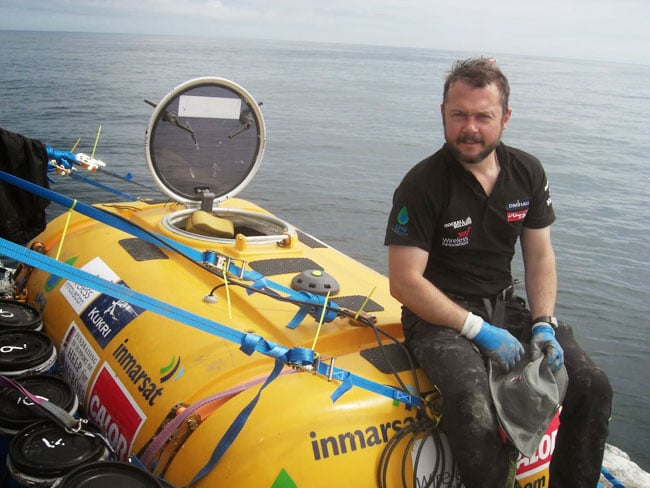 Twitching: Nick Hancock and his survival podule
Nick's indulging in some tweeting at @RockallNick, plus intermittent blogging in which he describes his increasing penchant for twitching - unsurprising since he's relying on passing seabirds for company.
He wrote on Saturday: "I had an arctic tern hovering over the rock the day before yesterday, which was pretty exciting, and in the past few days, most of the gannets have disappeared only to be replaced with greater black backed gulls. The general consensus seemed to be that my mystery birds from the other day were a juvenile kittiwake, a long tailed skua, and a red shank. There seemed to be some interest that the red shank was here, so perhaps that's a first sighting on Rockall?"
The phrase "pretty exciting" to describe the sighting of an arctic tern demonstrates that Rockall isn't the world's liveliest boulder. Mercifully, Nick has plenty to keep him busy, including rigging some GNSS survey kit to get "the most accurate position and height for Rockall recorded".
We invite readers to raise a pint or two to the plucky adventurer today, especially since 16 June marks the ninth anniversary of my own assault on the sacred islet, with Al Baker, Moff Betts, James Cameron, John Cunningham, Trevor Locki, Wolfgang Schaub and David Woods.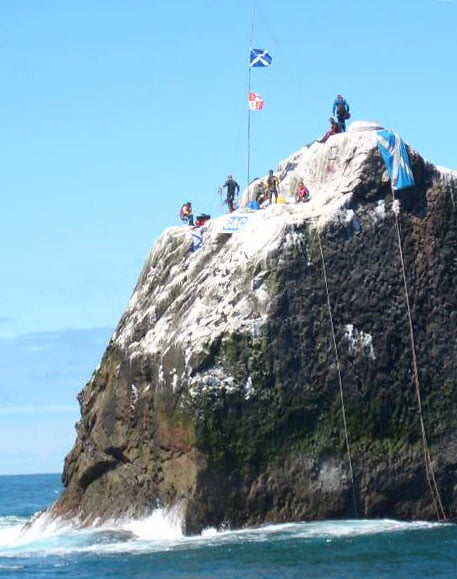 Rockall conquered: 16 June 2005
James Cameron and David Woods were the two expedition radio hams, both of a Scottish persuasion and who had the flags to prove it, as you can see. Doubtless Alex Salmond is, as we speak, planning a 90-occupation of Rockall to reinforce Caledonian claims over the territory. ®