This Apple Mac has malware. How do I mop up?
Anti-virus software recommendations welcome!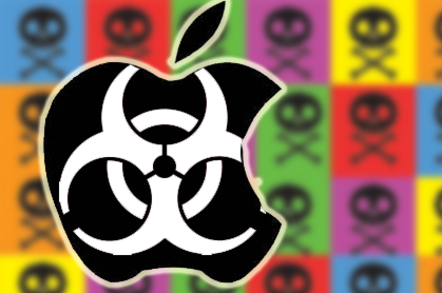 Readers' Corner
We all know that Macs don't get PC viruses. But they can and sometimes do get Mac viruses. Hence this terse request from Dewix in El Reg forums.
Mother-in-law has managed to get malware on her Mac. Anyone recommend a no fuss AV?
Somewhat sparse on the details, Dewix. Reg readers can you help?
Recommendations here. Thank-you. ®