Bloke squeezes Apple's boules, predicts millions of iPhone 6s, iWatches
Big enough stones to please Wall St, too, apparently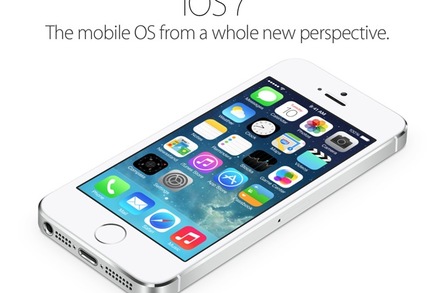 Apple has enough sapphire glass within its grasp for two models of the iPhone 6, if one was to appear, as well as the semi-mythical iWatch, an independent analyst has claimed.
Matt Margolis, of Wall Street Forensics, has scoped out GT Advanced Technologies, the firm tasked with operating Apple's sapphire factory in Mesa, Arizona.
Sapphire glass is very tough, and is produced in boules grown from seed crystals. It's used, among other things, for protecting camera and fingerprint sensors in the latest iThings – but it's now set to cover touchscreens in Apple's next-gen high-end devices.
Margolis has suggested GT was today running about 2,500 furnaces, which are making boules way bigger than anyone expected.
He wrote: "As a result of my most recent supply chain check, I believe that the Mesa sapphire operations will have ample supply to cover the iWatch, the 4.7-inch iPhone and the 5.5-inch iPhone with full sapphire cover glass in 2014. Additionally, the maximum sapphire screen capacity of the Mesa facility is likely to exceed 200 million annual units.
"My most recent supply chain check confirms that GT's sapphire business with Apple is likely to approach or exceed $2bn annually or $2.00 earnings per share using an estimated ASP [Average Selling Price] of $10 per unit."
Wall Street will be impressed by these big boules, he continued (we're paraphrasing, you understand).
"Current Wall Street models are only pricing in Apple business at $1b annual or $1.00 earnings per share," Margolis claimed. "My latest supply chain check indicates that Wall Street will likely need to DOUBLE revenue, EPS estimates and price targets once the iPhone 6 and iWatch are released later this year covered in sapphire glass." ®
Sponsored: Webcast: Build the next generation of your business in the public cloud