Australia and USA strike closer cyber defence alliance
The leaders posed for a grip 'n' grin but details are elusive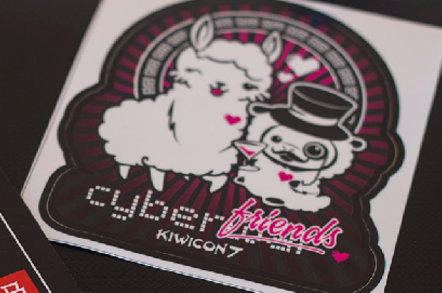 Australia and the United States will forge tighter bonds in information security defence and incident response on the back of a White House meeting between the nation's leaders.
The announcement contained scant detail on the arrangement and came as Prime Minister Tony Abbott and President Barack Obama agreed to new defence deals that paved the way for more US troops and navy ships to be stationed in Australia.
"The United States and Australia are also working to strengthen cooperation on space and cyber issues, including cyber defence and cyber security incident response," the White House said in a statement.
Information security initiatives were now par for the course of allied defence arrangements, notably in the area of information sharing. Today's announcement was sufficiently devoid of detail that it could have been lifted from a series of bilateral talks.
Cyber security arrangements between Australia and the US were far more established than the White House announcement conveyed. The two countries together with Canada, the UK and New Zealand shared intelligence under the Five Eyes alliance and disseminated threat intelligence via national computer emergency response teams.
Abbott visited Canada (which he referred to as "Canadia") ahead of today's announcement and in a speech there stood by the Five Eyes intelligence network which had been mired in controversy amid the NSA spy revelations. Abbott said the partnership is "for the good of the world".
In 2011 the USA and Australia extended the 60 year-old ANZUS treaty to cyberspace meaning an attack on either country could warrant retaliation from both. ®
Sponsored: Becoming a Pragmatic Security Leader