Google Fit will slurp YOUR heartbeat, weight, blood pressure from gizmos
Just hook us up to the damn Matrix and be done with it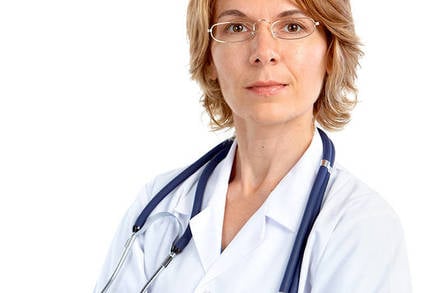 If you have a disease that you don't want anyone to know about, maybe you shouldn't have it in the first place.
Google's exec chairman Eric Schmidt hasn't come out with anything quite so astonishingly insensitive yet – but it can only be a matter of time, since the web giant now wants to become the world's aggregator of health data.
The search goliath's corporate ego as a diagnostician was dented by the realisation that people asking about influenza might merely be suffering from the common cold. Its answer: Google Fit, which Forbes says will be designed to aggregate the data coming from your fitness trackers and health apps.
Not content with merely scraping "I walked X steps today!", "I slept 4.32 hours", "I'm running a temperature" and "Damn, my heart just stopped beating" tweets from gadget hipsters (to which the appropriate answer would have to come from the movie Ice Age: "Do we need a news flash every time your body does something?"), Google Fit will let Mountain View get intimate with your device.
Forbes says the privacy-intrusive – except of course it will be anonymised, because that's a strategy that works so well – service "will aggregate data through open APIs", and that the Chocolate Factory will announce "partnerships with wearable device makers" at its upcoming I/O conference.
As Forbes notes, a bunch of developer sessions for Google Fit are scheduled at the conference.
There's no word on how Google will market Google Fit, but with all that lovely aggregation of health data, The Register would not be surprised to see Mountain View – as well as Apple and Samsung, both of whom also want to get their sweaty hands on health data – tapping a goldmine with health insurers. ®
Sponsored: Becoming a Pragmatic Security Leader