Angelina Jolie 2.0 NOT an inspiration for Huawei phones, says exec
She was 'the most attractive woman in the world ... several years ago'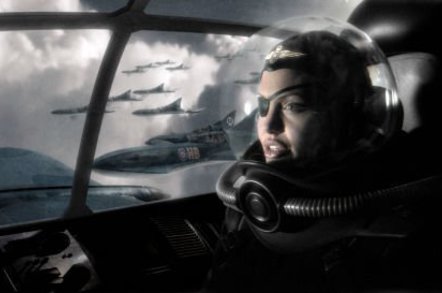 Huawei's head of mobile phone design reassured journalists last week that its future phones and tablets will look nothing like Angelina Jolie. Or, at least, nothing like the current incarnation of the stick-thin, slightly scary actress-turned-humanitarian crusader.
Joon Kim, who oversaw the design of the P7 (which El Reg has reviewed), cited a range of factors which inform Huawei's design approach for devices, including harmony, unity, balance and rhythm, in a presentation to journalists last week in Italy's fashion capital of Milan.
Kim said the vendor also looks to include an element of asymmetry in its devices. He cited a range of icons and mentors, including Leonardo da Vinci, Philipe Stark and his Juicy Salif lemon squeezer, and practically anything produced by Braun's erstwhile design guru Dieter Rams.
While he was riffing on the importance of the golden ratio, attractiveness and integrity a slide popped up showing a number of images of a female face, with grids highlighting the model's proportions.
Joon felt compelled to tell the audience that the face was in fact Angelina Jolie, who was considered "the most attractive woman in the world... several years ago."
However, Joon continued, when erstwhile Lara Croft Jolie's face was deconstructed, "if you look at her eyes, or her nose, her lip... here she's not really beautiful... but in a certain way, all together, it makes her very beautiful."
Huawei looked to combine elements in a similar way, he continued, to create an intriguing and attractive whole.
Similarly, said Kim, Huawei wanted to incorporate emotion into its design strategy, with curves helping here apparently, though this depended which segment of the market we're talking about here.
Joon also paid tribute to Steve Jobs. He cited the iPhone as a landmark product, but described its current incarnation as somewhat cold and overly geometric. Which funnily enough, is how some people might describe the current incarnation of Angelina Jolie. ®
Sponsored: Becoming a Pragmatic Security Leader