Scott McNealy to caddie for 18-year-old son at US Golf Open
Biggest thing since Java launch says former Sun CEO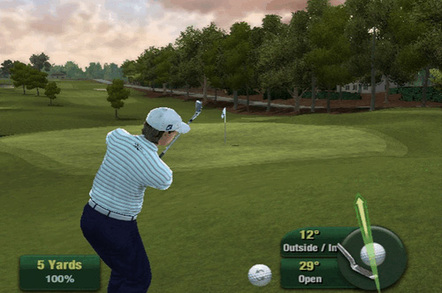 What did Scott McNealy do once Oracle slurped Sun?
If one were to be unkind, one could say he became a bagman. And then note that the term has few pejorative connotations in the sport of golf, where it denotes the club-schlepping, advice-giving caddies who accompany top players around the course.
18-year-old Maverick McNealy is a junior player of sufficient prowess that he qualified for this weekend's US Open tournament, one of the golf's four annual "majors". Winning a major is the pinnacle of achievement for any golfer. Winning multiple majors is the hallmark of great players.
McNealy is at best an outside chance to win the tournament: he's an amateur who combines golf with management and computer science studies at Stanford. As he's up against most of the world's best professionals, his chances are slim.
His tilt at the title will, however, have rather more star power than most, as his father Scott, once CEO of Sun Microsystems, will be his caddie.
McNealy the elder is enjoying the attention, tweeting the observation that he's not had as much attention from the press since launching Java.
The story gets even better when one considers that if McNealy the younger makes the cut and gets to play on Sunday, that will mean father and son spend Fathers Day together.
McNealy the younger may not like his chances, telling various press outlets and Tweeting that the course on which the Open will be played is rather tough.
Good practice rounds these last few days- the course is awesome, and playing really tough. Couldn't be… http://t.co/MwtCygbnDn

— Maverick McNealy (@13maverickm) June 11, 2014
McNealy the elder told SFgate few golfers recognise him around the greens and that he is now content being known as "Mav's Dad".
El Reg is, however, pleased to imagine the man who shipped countless big Sparc machines will, once again, be pushing iron. ®
Sponsored: Quit your addiction to storage