GAME ON: Top 10 tellies for a World Cup kicking
Staying in for the footie
Samsung UE40H6400

Samsung dominates TV sales thanks to models like this 40-inch 6-Series. With a tried-and-tested design that combines the brand's characteristic translucent bezel edging with a crowd-pleasing chromed X pedestal stand, plus a packed feature roster and bold vibrant images make it universally popular.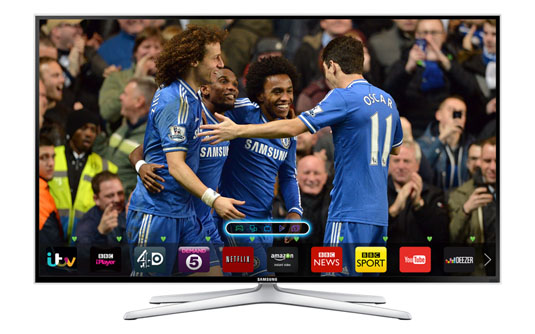 Motion resolution is fine, despite the uninspiring CMR400 Motion Plus rating. Stick the TV on Motion Plus Clear and you'll get crisp fast moving images with nary any nasties. On the debit side, the audio isn't particularly raucous and the 3D is shonky, but that's not really a worry, with no 3D sport threatened that we're aware of.
Samsung UE65HU8500 Curved 4K UHD TV

If you literally want to be immersed in the beautiful game, then Samsung's curved 4K UHD TV demands to be shortlisted. If you sit close enough (4K lets you do that) there is indeed a somewhat dizzying sense of immersion from the wraparound screen. From a normal viewing position though you'll mainly just be aware of a slight wok to the image, unless you're sitting bang on.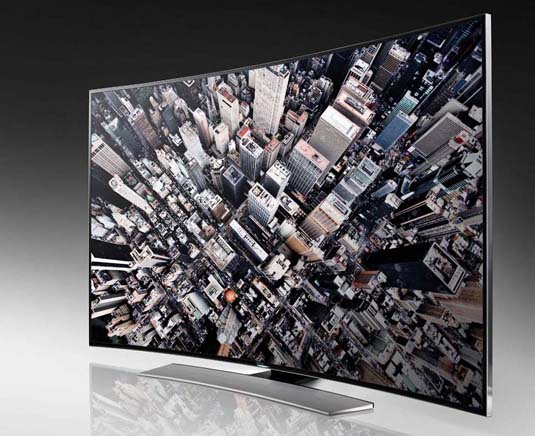 Image fidelity is wonderful. Samsung has managed to deliver high levels of contrast and colour vibrancy. Throw in a compelling suite of connected services, including Netflix 4K, and you have a great connected proposition. The TV also has improved voice and gesture control, but they remain gimmickry rather than essential. We toot our vuvuzela contemptuously at the set's Soccer mode though, which delivers a ghastly image, much like an angry Dynamic shop mode. An interesting set, albeit something of an acquired taste.
Sponsored: Detecting cyber attacks as a small to medium business