Doubletalk: Geeksphone Revolution dual-OS smartphone
Android or Firefox OS? The choice is yours
Google-free Android?
The fact that they are dots rather than the more traditional Android icons also meant that when running Android, I kept forgetting which was the menu and which the back step key – prolonged use would doubtless have bred familiarity. Using on-screen virtual buttons wasn't an option, as Firefox requires an off-screen home button. Such is the nature of the compromise required to support two operating systems.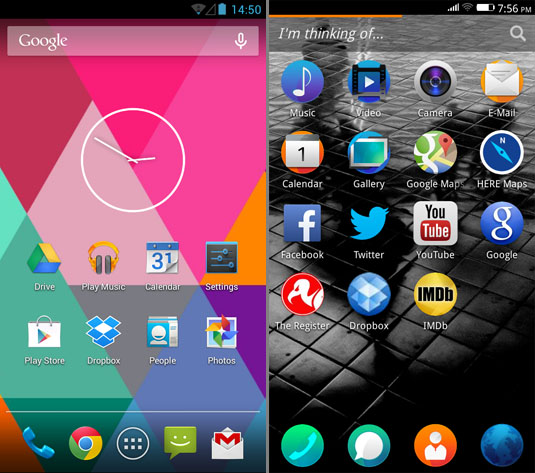 Android 4.2.2 UI is close to stock (left), Firefox OS 1.3 is basic but functional (right)
Depending on how you like your smartphone bread buttered you can set the Revolution up to run Android either with or without Google's apps or boot to Gecko-cum-Firefox OS, Mozilla's Linux kernel-based smartphone operating system. Thankfully, the Revolution is sold pre-rooted, so you don't need to faff about before you start sampling the different options.
At the moment, the Revolution runs Android 4.2.2 but KitKat and CyanogenMod 11 ROMS are due imminently. I was hoping they would land before my deadline, but anyone reading this probably knows enough about KitKat and CyanogenMod to be getting on with the installation.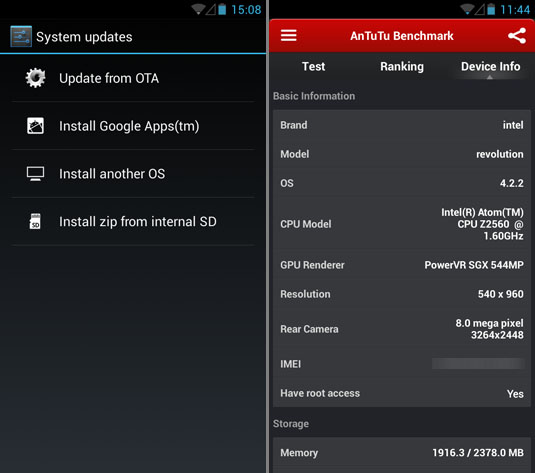 Moving to Firefox is easy, moving back less so. Luckily, the device is sold pre-rooted
But don't let this dual-boot malarkey turn your head too much. Swapping from Android to Firefox OS is easy enough, you just wander over to Settings, and find the "Install another OS" menu and bingo, the device reboots into Firefox OS.
If you want to revert to Android, though, you have to sideload an Android ROM which is available from the Geeksphone website. To go through the motions you'll also need to use the Android SDK or another Android debugging tool, such as the ADB Installer.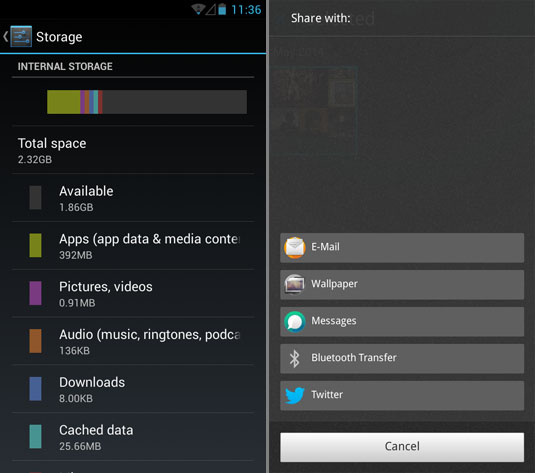 Storage tight but you get a memory card slot – Firefox OS is a little short on share options too
It's not that difficult a task, but it does require you use a PC. And each time you swap operating systems you wipe your Revolution's slate clean; keeping only those files stored on the memory card.
The system has the odd bug in there too. After swapping back from Firefox OS to Android for the first time, my Revolution refused point blank to acknowledge USB storage connected to the micro USB port nor would it let either my Windows or Linux laptops access the file system to transfer files.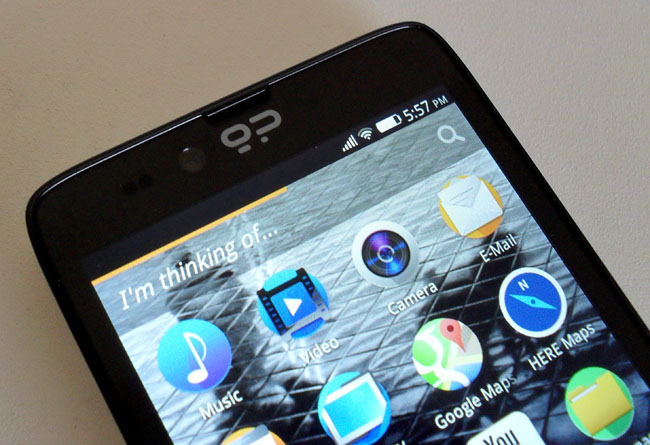 Firefox OS: taste the difference
Swapping back to Firefox OS fixed the latter problem, but nothing I tried fixed the issue under Android. This wasn't too disastrous, thanks to the memory card slot (good for cards up to 32GB in capacity) but it was still a wee bit annoying.
Sponsored: Becoming a Pragmatic Security Leader