NBN Co pulls in new CTO, CFO
Roundup: C-suite complete, speeds slapped, timing slips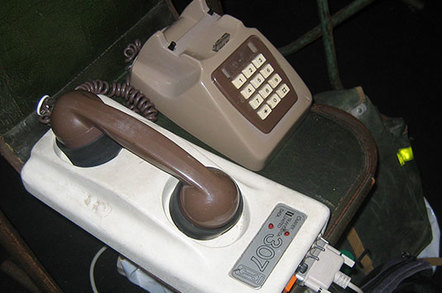 NBN Co, which has completed its executive makeover, with a new CTO and CFO, is embroiled in a revival of an old debate: whether "up to" descriptions of broadband speeds are permissible in consumer law.
Fuelling conspiracy theories about the NBN is the appointment of News Limited veteran Stephen Rue as CFO, while far less controversial is the head-hunting of Dennis Steiger from Shaw Communications in Canada to act as CTO.
Steiger replaces the well-regarded Gary McLaren as CTO; McLaren was part of the "old guard" that has been cleaned out under CEO Bill Morrow's management restructure. His experience at Shaw is strongly aligned with HFC rollouts.
Now that the new management team is almost complete – recruitment specialists are still looking for someone to take on NBN Co's C-level media and investor relations poisoned chalice – it'll be set to work fending off the accusation that it's going to let retailers oversell service speeds.
In a revival of a debate that's ground on over the years, Senator Stephen Conroy has asked the ACCC whether VDSL services sold as "up to" a given speed increment – be it 50 Mbps or 100 Mbps – could be regarded as misleading.
In a Senate Estimates hearing on June 4, Conroy asked ACCC chair Rod Sims whether a retailer "determines that it can deliver a VDSL service of, say, 38 Mbps to an end user, would it be appropriate for the provider to market that product as an 'up to 100 Mbps' service?"
Sims agreed that such a sales practise would be regarded as misleading.
The issue wouldn't have arisen, but for NBN Co shipping a discussion paper in April to its retailers that suggested retail service providers would be able to use "up to" speed descriptions in their marketing. Conroy emphasised the point by reading from the discussion paper in his exchange with Sims.
Given that the ACCC has repeatedly – in 2007, 2009 and 2011 – issued guidance papers about broadband speed claims, and has prosecuted carriers like TPG and Optus over this issue, Sims could hardly say otherwise.
Exactly why NBN Co chose "up to" as a form of words is harder to understand. The issue could hardly be news among a senior management team that's largely drawn from the Australian telecommunications industry.
It seems at least feasible that in trying to position the politically-mandated multi-technology model, NBN Co is trying to avoid the feeling, by customers on copper tails, that they're getting short-changed compared to fibre premises.
However, with NBN Co candid that it will guarantee nothing beyond 25 Mbps, re-opening debate about reasonable speed claims seems a Connerie-vian misstep.
Senate Estimates hasn't been a happy hunting ground for NBN Co recently. Late last week, as it became clear that the timing of a renegotiated NBN Co / Telstra deal is slipping, it also emerged that NBN Co is having trouble finding the electricity needed to power street nodes in at least one FTTN trial site, in Epping in Victoria.
JB Rousselot, Chief Strategy Officer of NBN Co, told last week's hearing there is no "fixed date" for NBN Co to reach a new deal with Telstra, but that the two parties were negotiating in a spirit of "goodwill".
The original deal, under which Telstra would hand off customer connections to the NBN fibre and decommission its copper, was worth $AU11 billion NPV to Telstra. Renegotiation was originally identified as a priority by communications minister Malcolm Turnbull when the government took office last September. ®