Unify to axe 3,800 employees, blames the cloud
Half of workforce headed for dole queue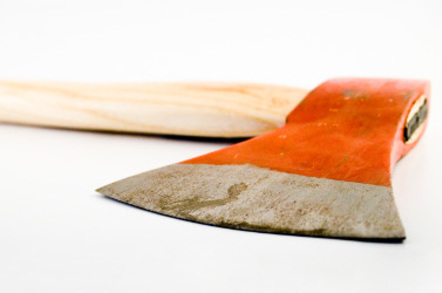 Unify, the company formerly known as Siemens Enterprise Communications (SEC), is to ditch half its workforce as it pursues a future based on flogging services and software.
The joint venture between Siemens (49 per cent stake) and Gores Group sprang to life as SEC in 2008, but was rebranded last November, and now plans to edge away from its core biz of network hardware tech.
The firm said increased adoption of cloud-based comms and pricing pressure from "software-oriented" rivals that captured market share had caused systems sales to shrink.
With this in mind, CEO Dean Douglas - former boss at enterprise IT distie Westcon - who joined in December to replace Hamid Akhaven, has created a plan that will be painful for thousands of staff.
Approximately 3,800 out of the 7,700 on the book worldwide are to get the chop, with 50 per cent of those redundancies made in Central Europe.
Consolidation of real estate is another way Unify will slash overheads and it will also start to lean more heavily on channel partners to pick up the slack once its workforce has been slashed.
In a canned statement, Douglas said demand that "next generation users" are placing on their employers is shifting rapidly.
"Unify must transform in order to remain competitive, so we are taking these necessary and very difficult steps in order to position Unify to fully respond to the needs of our customers and the marketplace," he said.
"This includes greater focus on technology deployment options with access to our OpenScape products and services from a broader choice of partners," he added.
The clue about increasing reliance on partners was apparent earlier in the year when Douglas pulled over his former Westcon stablemate Jon Pritchard as exec deep of worldwide channels.
The channel love-in does not mean Unify will abandon direct selling entirely, more that it will pick off some of the large corporate enterprise deals and rely on third parties to get to SMEs.
Beta trials of a platform dubbed Project Ansible are taking place ahead of a wider launch in October. The plans is to aggregate different forms of communication on multiple devices via one platform. It will be sold to punters under a software as a service (SaaS) model. ®
Sponsored: Minds Mastering Machines - Call for papers now open