SEC: We won't slap IBM over its cloud revenue reporting
Nothing to see here, says Big Blue - and regulator agrees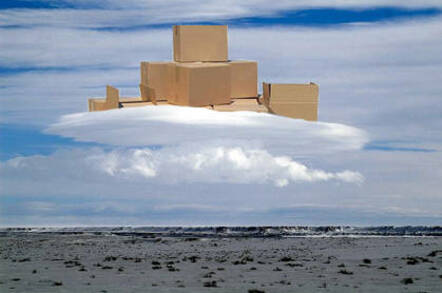 IBM has announced that it has avoided any regulatory action over the way it reports its revenues from cloud computing after the US Securities and Exchange Commission completed its investigation.
The company said in a filing that it had been notified that the market authority wasn't planning any action over its cloud business.
"Based on the information to date, the Division of Enforcement does not intend to recommend any enforcement action by the Commission against IBM," it said.
Big Blue said last summer that the SEC was probing its cloud division, although neither the firm nor the authority revealed exactly what aspects of the way it was reporting its financial results the commission was looking into.
IBM said at the time that it was "confident that the information we have provided has been consistently accurate". However, the company did change how it reported its cloud results after it revealed the investigation.
Before the SEC started its probe, IBM used to report how much the cloud portion of its revenues had grown but didn't break down how much of the takings were from cloud delivered as a service and how much was from other cloud offerings.
Cloud computing is frequently offered as a service, but IBM also builds private clouds for customers. That complicates what the cloud actually entails accounting-wise, where the technology for customers' private clouds could be included in either cloud or software, or even hardware, for example. ®