Samsung, Chipzilla in 4K monitor price cut pact
Tooling around to drop costs to $US399 so a whole family can fondle one slab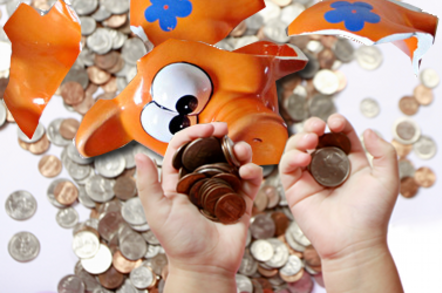 Computex Intel and Samsung have created a "collaboration" to help the latter company slice the price of 4K monitors.
In a pre-Computex briefing call Lisa Graff, Chipzilla's PC Client Group veep and general manager of the Desktop Client Platforms Group opined that PC buyers are aware of 4K but that monitor costs are so high they're scaring punters away.
That's no good for Intel: punters won't buy a new PC packing this year's 4K-capable Core CPUs and graphics if 4K monitors are so expensive they make a new purchase too pricey.
Intel knows this and also knows that 4K monitor prices will drop over time, especially as volume increases and manufacturers get economies of scale. But Intel also knows the old one about the chicken and the egg and has decided to work with Samsung to shorten the time required to get 4K monitor prices tumbling.
'Engineering and tooling'
Graff was very cagey about the nature of the work the two are doing, but would say there's been no technology transfer between the two companies. "It is purely a collaboration," she said. "Samsung did the work: engineering and tooling kinds of things."
But why Samsung came to Intel's party isn't clear especially as it won't be the only beneficiary: the Korean company's monitor-making division supplies displays to plenty of other companies.
Whatever passed between Intel and Samsung, Graff said she expects 23.6 inch 4K monitors will go on sale for $US399 by year's end, a price about half that of current models.
Graff said cheaper 4K monitors will mean users whose phones start to include 4K cameras will consider new PCs to display their newly-captured images can be seen in all their glory. Some of those buyers, she hopes, will acquire 4K portable-all-in-ones (Portable AIOs), giant fondleslabs Intel hopes will give the PC market a jolt by offering a new form factor and prices from $999.
Chipzilla has even done a deal with board game maker Hasbro to bring Scrabble, Risk and The Game of Life to Portable AIOs in the expectation modern families will gather 'round a fondleslab for some gaming that doesn't involve hyperkinetic fragging. Such sessions will, however, involve some clever monitor-work: Graff said Portable AIO screens have required some special tweaks to cope with several hands fondling them at once. ®