China blocks Google ahead of Tiananmen anniversary
Greatfire.org pops up AWS mirror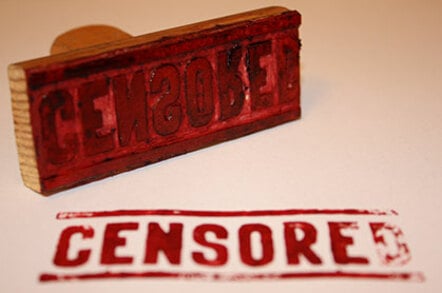 Chinese Web monitor Greatfire.org says the Great Firewall is interfering with Google searches in the Middle Kingdom ahead of the 25th anniversary of the Tiananmen Square massacre.
The group says TCP connections to Google IPs are being blocked by the firewall, getting in the way of "search, images, translate, Gmail and almost all other products.
"In addition, the block covers Google Hong Kong (China's version of Google), Google.com and all other country specific versions, e.g Google France", the post continues.
Since the block had already lasted four days when Greatfire.org posted its note on June 2, the organisation believes it will remain in place at least until the Tiananmen anniversary passes. It may, however, be worse, with the group telling Bloomberg "Our gut feeling is this disruption may be permanent".
From the same report, Google told Bloomberg that the issues were definitely of China's making, saying it had "checked extensively and there are no technical problems on our side".
Greatfire.org says Chinese authorities seem to have learned from their experiences attempting to block Google in 2012, enough "to implement a full scale block this time. It is the strictest censorship ever deployed."
Greatfire's response to the block is to put up a workaround that uses Amazon Web Services, accessed via HTTPS. TechInAsia notes that the mirror "uses a subpath of Amazon and Google's domains that both support HTTPS access. That means China would need to block both hosting domains – which thousands of other Chinese websites rely on – to block the mirror site."
However, TechInAsia also notes that the mirror lacks a human-friendly URL, which may limit its appeal and reach. ®
Sponsored: What next after Netezza?