Sluggish Cisco damping Ethernet market, say kit-counters
IDC, Dell'Oro downbeat about Q1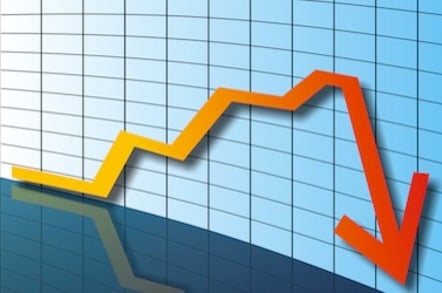 The bread-and-butter enterprise networking market, Ethernet switches and routers, had a dreadful first quarter in 2014, but just how bad depends on which analyst you listen to.
IDC says the Q1 value was $US5.2 billion, while Dell'Oro Group was a little more pessimistic, putting it at $US5 billion. The two companies estimates of the loss compared to the previous quarter also differed: IDC said the market lost 12.3 per cent from Q4 2013 – down around $US730 million – while Dell'Oro said the market lost a billion compared to the previous quarter.
The two outfits agreed on the reason for the limp Layer 2 / 3 Ethernet decline, however: pesky enterprises shifting their spend to WiFi, as it gets faster and more capable.
IDC reckons things would have been worse but for big port shipments in the data centre market, with network infrastructure VP Rohit Mehra quoted as saying "10GbE and 40GbE switch ports for the datacenter and campus core remain the growth engine for this market, although we do expect the GbE market to hold its own with port shipments during the coming years."
Dell'Oro veep for the Ethernet switch market says nay, including the DC in the general doldrums, and sheeting the blame back to The Borg: "data center switching paused as Cisco's Nexus 9000 product transition continued".
IDC at least agrees that Cisco is a fly in the market's ointment. Since it still commands more than 60 per cent share of the Layer 2/3 market – slightly down in the quarter – a 4.3 per cent revenue decline has an impact on the whole business. Cisco's service and enterprise router revenue dipped by 1.8 per cent, says IDC.
HP added 4.6 per cent Ethernet switch revenue year-on-year, while Juniper rose 53.4 per cent for the same segment over the same period. Meanwhile, Dell'Oro also pings the "white box" switch market as stealing both share and value from the name vendors.
Dell'Oro looks to the data centre, and the uncertain Chinese market, as offering hopeful signals or the future, while IDC keeps its eyes firmly on the data centre space. ®
Sponsored: Minds Mastering Machines - Call for papers now open