Samsung, with this new 3D NAND SSD, you're really spoiling us ... or perhaps a rival?
Did Sammy just poop a party before it even began?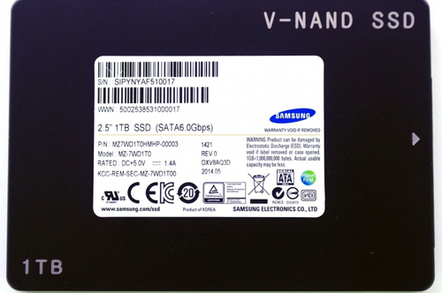 We're making it, but we're not going to tell you much about it. That's more or less what Samsung has to say about its second-generation 3D V-NAND and the flash drives the tech is going into.
As the name suggests, 3D V-NAND is made up of layers of flash cells stacked one on the other to increase storage capacity without increasing the silicon footprint. This is what we know today:
Samsung's second-generation 3D V-NAND chips have 32 layers rather than the first generation's 24.
It's mass-producing chips now, and they're going into the same product line as the gen-one silicon.
The South Koreans are remaining tight lipped about the cell geometry and whether it's MLC or SLC flash. However, we do know that Sammy is cranking out solid-state drives using the second-generation 3D V-NAND:
The SSDs are aimed at personal computers, whereas the first generation was touted for data centre kit.
Capacity points are 128GB, 256GB, 512GB and 1TB.
The interface is 6Gbit/s SATA.
Without providing any numbers, Samsung told us: "The new 3D V-NAND-based SSDs have approximately twice the endurance for writing data and consume 20 per cent less power, compared to planar (2D) MLC NAND-based drives." Yeah, thanks for that.
Later this year Samsung says it will introduce more gen-two V-NAND SSDs offering more reliability and higher density. This sounds like a process geometry shrink to your humble hack.
We wait to hear actual endurance, the warranty period, random read and write IOPS, and sequential read and write bandwidth. And availability. Oh, and price. It's a good thing we know the V in V-NAND stands for vertical, otherwise we'd suggest the V stands for vapour – since there is no hard product information at all on the second generation, although there are pictures.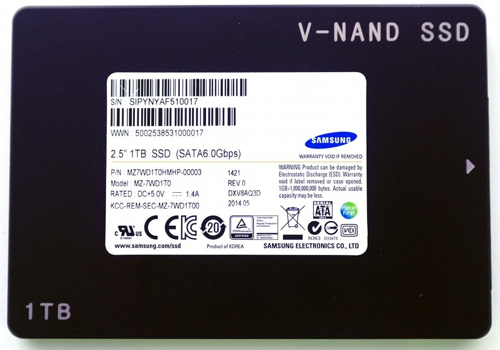 Samsung 1TB SSD using gen-two 3D V-NAND ... note the date stamp on the sticker is 2014 05, suggesting this just rolled off the assembly line in May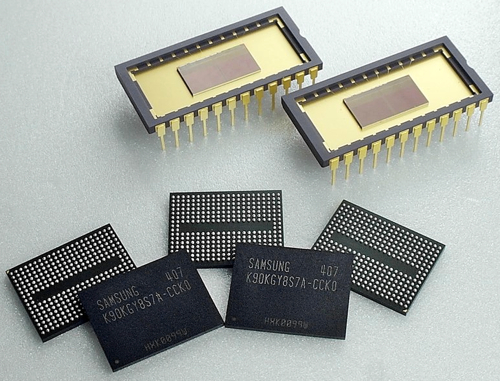 There is product – really. Here are gen-two 3D V-NAND chips.
This announcement could be a spoiler, designed to take the punch out of a competitor's upcoming 3D NAND announcement, and could lower sales of the rival's product in favour of this coming 3D V-NAND SSD from Samsung. No doubt we'll hear more … eventually. ®