Amazon workers in Germany celebrate strike anniversary with ... ANOTHER STRIKE
Ve haf ways of making you pay more, Herr Bezos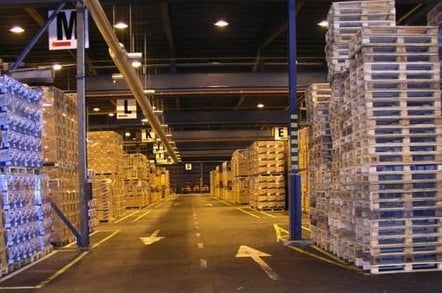 Amazon workers in Germany have gone on strike again after the internet souk failed to resolve an ongoing dispute over pay and conditions.
The workers' union Verdi said staff would go on strike in Bad Hersfeld and Graben.
This industrial action follows an impromptu walkout by more than 600 workers in Leipzig and Bad Hersfeld.
Some 9,000 peeps are employed in Amazon's distribution centres in Germany, which is its largest market outside the US. It also employs some 14,000 seasonal workers.
Verdi wants more dosh for its members, who received a two per cent pay rise last year, while the average salary hike for other German retail and mail-order workers was five per cent.
Amazon doesn't want to give its drones anywhere near as much as Verdi would like, arguing they are logistics workers and have received a decent pay rise for that particular sector.
Weirdly, a similar strike took place almost exactly a year ago, in pretty much the same locations. Perhaps it's time Amazon delivered a solution. ®