ARM to open CPU design centre in Taiwan
Greater China scores lab for next-generation M-series kit for wearables and IoT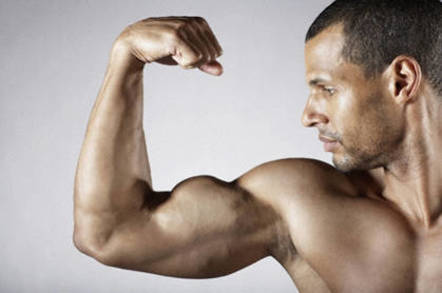 Computex ARM is following the gravity of the hardware industry, saying it's going to open a CPU design centre in Taiwan – its first such presence in Asia and just its fourth anywhere in the world.
Announced today at Computex in Taipei in the presence of Taiwan's minister of Science and Technology San-Cheng Chang and deputy minister for economic affairs Tyzz-Jiun Duh, the news was warmly welcomed. Attendees at the launch event broke into spontaneous and enthusiastic applause – and even an appreciative whistle or two – when the news was announced.
ARM spokespeople declined to say how much money it will sink into the centre, but ARM deputy general manager Noel Hurley said CPU development teams need 40 to 50 people and a talent pool that can scale beyond that quickly, if required.
Hurley added that Taiwan was selected as the centre's location due to strong hiring prospects in the nation. Hiring has started, said chief marketing officer Ian Drew, who was at pains to point out the announcement was just that, rather than a statement of intention to eventually open a design centre.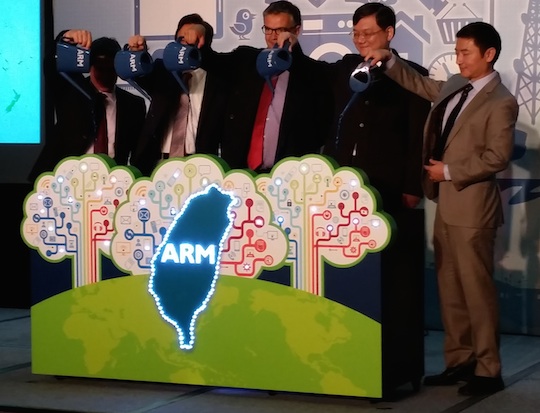 ARM staff and Taiwanese officials each poured blue glitter from a watering can. As the glitter descended into the ARM-labelled map of Taiwan, LEDs started to sparkle and dance.
The new facility will focus on wearable devices and CPUs for the internet of things, markets the ARM pair said need new designs because both will have power management requirements that aren't often presence in today's designs. Drew said he expects wearables to split into markets for devices with screens and user interfaces, and simpler devices that offer functionality that doesn't need the grunt to run a screen and complex physical interface.
The Taiwan centre will take the lead designing such devices, but will also form part of a global design network that links ARM's Cambridge, Sofia and Texas.
ARM's positioned the centre as its hub for Asia and for "greater China", a term sometimes used to disguise discomfort with doing business in the Middle Kingdom.
At the event, Drew also commented on last week's tie-up between Intel and ARM partner Rockchip.
Drew said Rockchip "will continue to be a very strong ARM partner" and that ARM's relationship with it, and Intel, remains unchanged.
But Drew added that when it comes to partnership, he feels "Intel has started to follow what we do."
"Effectively it says Intel would like some of that tablet market but we've know that for a while," he said. And ARM feels it has the kit to fend off Chipzilla, whatever it's up to with Rockchip. ®