HP reveals Apple-powered Android 'SlateBook'
How fast can PC-makers rip up their deals to bake Beats audio into their kit?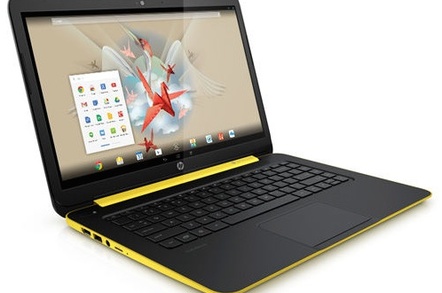 HP has created something called a "SlateBook" that uses Apple technology and runs Android.
SlateBook is apparently HP talk for a touch-screen-equipped laptop. Just what else is in any way slate-like about the device is not immediately apparent.
Apple's contribution is small – the machine offers Beats audio – but the presence of this raises all sorts of questions about whether other OEMs will still be quite so interested in co-branding with Beats now that it's a Cupertino capture.
The SlateBook boasts a quad-core Nvidia Tegra 4 CPU humming along at 1.8 Ghz, 16, 32 or 64 gigabytes of storage and two gig of RAM. The screen measures fourteen inches at 1920x1080.
USB 2.0, 3.0, WiFi, Bluetooth and HDMI enable it to talk to the world. HP's not saying much about the battery other than it can keep Android 4.3 running for up to nine hours, although of course your mileage may vary.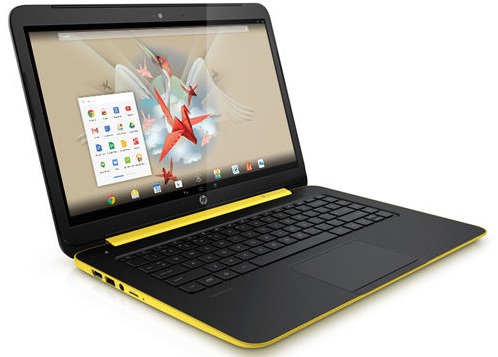 Don't call it a Notebook: this is a SlateBook.
You can have any colour you want so long as it is yellow.
At $US399, the SlateBook is priced above HP's new 14-inch Chromebooks, which start at $US299. The extra $100 doesn't buy a lot: the SlateBook is less than 100g lighter than the Chromebook and only the touch screen makes it stand out from its Google-y cousin. There's also a new eleven-inch Chomebook starting at $US249.
The SlateBook will ship in August. The Chromebooks can be had now for Stateside buyers ®