The iPhone of the future will know you BY YOUR EARS
Apple looks at system to detect multiple listeners via earbud sensors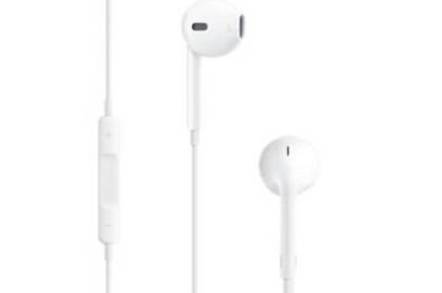 Apple is looking to develop a set of earbuds which will be able to automatically detect and play content for multiple users.
The company has filed an application with the US Patent and Trademark Office (USPTO) on what it calls "earphones with cable orientation sensors." The patent has not yet been awarded and the company has given no indication of when – or if – such a product could hit the market.
According to Cupertino, its next-gen earbuds would utilize sensors placed in the cord of the headsets as well as the earbuds themselves. The sensors would analyze the way the headphones are oriented using factors such as chord tension and y-axis placement to detect when users may be handing over control of a device or sharing a single set of earbuds at the same time.
When multiple users are detected, the earbuds would then direct the device to adjust content, switching both channels from stereo to a mono signal that combines both channels, or playing a different title in each earbud.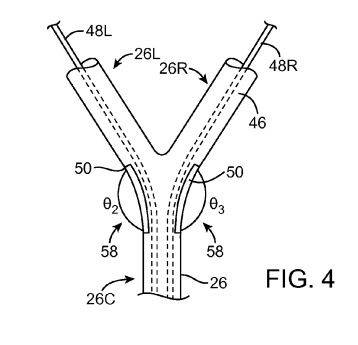 Your earbuds would be share-aware
"There can be difficulties associated with sharing earphones. For example, audio is typically played in stereo so that left and right earbuds receive corresponding left and right channels of audio," Apple said in the filing.
"A user who is sharing a set of earphones with another user may therefore miss information that is being sent to the channel associated with the other user's earbud."
The filing comes as Apple finds itself poised to dramatically expand its range of audio hardware offerings. Earlier this week the company formally announced a $3bn acquisition deal with Beats Electronics.
The Dr. Dre-backed firm counts its branded headphones and portable speakers among its most popular offerings. While Apple is said to be more enamored with Beats' streaming music service, the company said that it will be featuring the headphones in its online and storefront retail shops.
Sharing earbuds has been something of a "thing" at Apple for years. When asked in 2006 about the Wi-Fi sharing features of Microsoft's Zune player, Steve Jobs quipped that offering up a shared earbud was a much better way to get close to someone than initiating wireless protocol.
If this latest filing is to be believed, that sentiment is alive and well in Cupertino. ®
Sponsored: How to Process, Wrangle, Analyze and Visualize your Data with Three Complementary Tools