Cloud Foundry Foundation swells to thirty-three members
Docker, Blue Box, MongoDB, and others fling gold into Pivotal's open source baby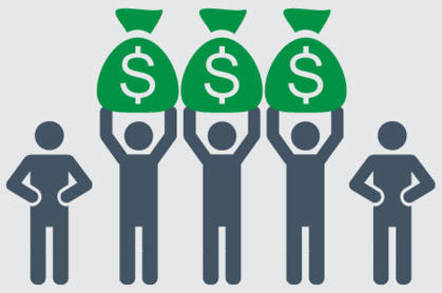 More companies have knocked at the door of Pivotal's floating cloud fortress and, after proffering almost $100,000 each, have been welcomed into the Cloud Foundry Foundation.
Pivotal announced on Thursday it had signed up 16 new "silver" members to the Cloud Foundry Foundation, bringing its total roster of members to 33.
Cloud Foundry is an open source platform-as-a-service technology that lets developers bind large amounts of computers together and easily run applications on top of them. It competes with rival tech from companies such as Red Hat (OpenShift), and Microsoft (via its recently-announced Apprenda partnership).
The CFF was created by Pivotal this February to give the tech community a Switzerland-like place to pool development resources relating to the Cloud Foundry platform-as-a-service project.
It needed to be Switzerland because many of the members of the Foundation – such as SAP and HP and Red Hat – compete against Pivotal or its parents VMware and EMC. CFF member Rackspace is even sponsoring development of a CF-rival project named "Solum".
The strategy seems to have worked, as after it formed with Pivotal, EMC, Vmware, IBM, HP, SAP, and Rackspace, the CFF later picked up Intel, NTT, Verizon, and others as well.
Now, it has welcomed more companies aboard. The new members of the foundation are Alpine Data Labs, Altoros, Anchora, Anynines, AppDynamics, Azul Systems, Blue Box, Canonical, CloudCredo, Docker, jFrog, MongoDB, Piston Cloud Computing, Redis Labs, Stark & Wayne, and Telus.
Each of these companies is a "silver" member, so they'll pay $30,000 per year with a three-year commitment to the Foundation, which is due to formally launch towards the end of 2014. Though the commercial prospects for platform-as-a-service tech are not yet clear, Pivotal is trying its hardest to build a community around its technology to help it cream off the cash as it floods in. ®
Sponsored: What next after Netezza?