Azzurri exec set have a brand new CEO: Former BT bigster Chris Jagusz
Starts after the summer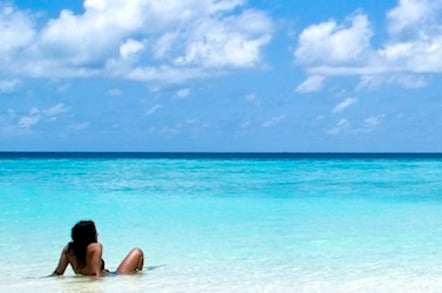 Ailing integrator Azzurri Communications has charged former SSE Telecoms boss Chris Jagusz with revving up the stalling motor when he returns well oiled from a, er, "summer break".
The start date for Jagusz was not specified by his new employer but he will take over from chairman Steve Andrews who is to become interim CEO from 8 June when Vim Vithaldas leaves.
In a canned statement, Andrews trilled about its incoming CEO leading the "next phase" of growth, and of the experience he brings having worked with various organisations as a strategy advisor.
The work of the next CEO is vital given the company troubles that it encountered in recent years, that were caused by years of hefty spending on acquisitions and the challenging economy.
Azzurri's banking syndicate has written down hundreds of millions of pounds in debts since December 2011, and posted declining results for the fiscal '12 and '13.
With less interest-bearing debt on the balance sheet (down to £25m), the company has got more of a fighting chance to overhaul its fortunes, though it is still in restructure mode, consolidating real estate.
Andrews said of new charge Jagusz, "he has a track record of delivering growth and commands enormous respect in the industry".
Jagusz will be more than familiar with Azzurri having led BT Indirect Channels for a little over three years back in the noughties.
Since then he's had spells as GM at BT, CEO at Eurotel, interim MD at telco BNS Plc, interim MD at Vialtus Solutions, director at Daisy Group, interim exec at Six Degrees Group, a consultant at XLN Telecom. For the past two years he ran SSE.
Jagusz said in a PR blurb that he had worked with Azzurri at SSE as both a supplier and customer, and reckons the business is "very well positioned to compete" in the changing comms market.
Apparently the exec will start "after the summer break", Azzurri confirmed. ®