iiNet trial killed ISP-content talks, says Brandis
A-G wants to talk to ISPs not consumer groups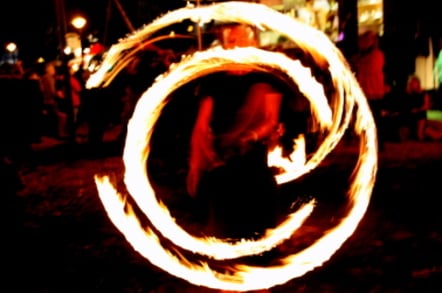 Australia's government is "actively pursuing" the issue of online piracy, but the talks once pursued between government and ISPs remain a dead duck, according to an exchange in a Senate Estimates hearing yesterday.
In response to questions from Greens senator Scott Ludlam, attorney-general George Brandis has told Estimates that he met with stakeholders as recently as Tuesday evening (27 May) – declining, however, to identify which stakeholders those may have been.
Brandis complained to Estimates about the effect of the two-year-old High Court decision in the "iiTrial" (in which iiNet was cleared of copyright infringement on the basis that it had neither the obligation nor the power to enforce content industries' claims against its users).
Before that decision, Brandis said, service providers were talking to government about enforcement options. The iiTrial decision meant "a lot of the pressure on ISPs to come to the table went away, because the ISPs had a comprehensive victory in that case."
"I think both the previous government and the new government have found that since the iiNet judgement came down, there's been less willingness on the part of some ISPs to come to the table."
Conspicuously singled out for the A-G's endorsement was Telstra: "their willingness to work to find a solution to the piracy issue, which has been unaddressed in this country, has been commendable", Brandis said.
Earlier in the exchange, Ludlam had tried without success to discover whether Brandis had met with either consumer watchdog Choice, or telecommunications consumer specialists ACCAN, in formulating the government's position on copyright.
After pettifogging over the definition of "public interest" and "consumer interest", Brandis told Ludlam he must have met with such groups over the years but could not remember doing so.
"I've been involved in this debate for several years, and over that several years I've met with numberless stakeholders from all points of view, so I imagine that I have," the attorney-general said.
The A-G's department said that while an internal group of four individuals has been set up in its civil law division to look at copyright enforcement issues, it has no formal name and no secretariat. The department's Andrew Walter said a "graduated response" mechanism is one thing the group is looking at.
The Greens posted the entire 14-minute discussion to YouTube (below). ®
Sponsored: What next after Netezza?