Fuel for jets DOES grow on trees
Airbus-and-Virgin-funded study finds oil-rich Australian shrubbery can take to the skies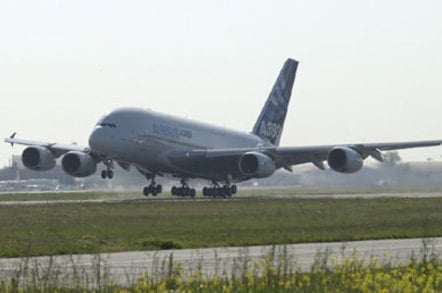 Western Australian farmers who have spent decades planting trees to try and combat salinity might get a payoff: providing jet fuel to Perth airport.
A study, Sustainable Mallee Jet Fuel, commissioned by Airbus and undertaken at the Future Farm Industries Cooperative Research Centre, found that carbon emissions from jet fuel sourced entirely from mallee crops would emit 40 per cent less carbon than those using petroleum-based jet fuel.
It proposes using the mallee – a family of eucalypts that has a low-growing multi-stem growth habit – as the source of the oil to act as feed-stock for the jet fuel. Rather than developing a processing technology from the ground up, the group proposes using an existing fast pyrolysis technology from Dynamotive, which has demonstrated commercial-scale processing using Canadian wood wastes.
The report proposes developing commercial processing in the Western Australian wheat belt, where a small amount of land – about six per cent of a farm – could be diverted from cropping to growing the trees.
That would give a triple-whammy effect, helping provide a lower-carbon jet fuel while at the same time improving farm environments (for example, rebalancing the water table), and supplementing farm incomes.
As well, it would get around a criticism that plagues the biofuel ethanol, that it essentially steals food from humans. With only a small proportion of farm land devoted to a non-food crop, displacement isn't an issue, the group claims.
Virgin is also on board with the research.
Paradoxically, Australia's science agency CSIRO, a member of the CRC, is now considering slashing its alternative fuel programs to try and cope with swingeing cuts from the new Australian federal government.
The agency has had its funding cut by $AU110 million in the May federal budget, about one-quarter of what it received in royalties from just one project, its contribution to WiFi standards in the 1990s.
The research announcement is here, and the full study is here. ®
Sponsored: Beyond the Data Frontier