JJ Abrams and Star Wars: I've got a bad feeling about this
No original ideas? Can't finish a story? Come right in, Mr Abrams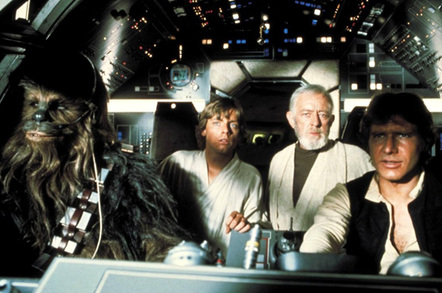 "Boys are only interested in pirates and Star Wars," my daughter tells me. She is four and speaks with the confidence and clarity only a four-year-old can manage.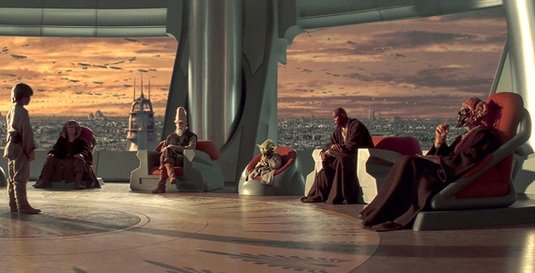 Thirty-seven years on, and the Star Wars franchise still captures kids' imaginations
Her proof? The games played, toys brought in and the clothes worn by the boys in her class at pre-school.
Star Wars is doing well: pirates have been swashing a buckle and terrorising the high seas for centuries. Yet Star Wars is 37 years old.
When I was four it was still either pirates or cowboys – Star Wars hadn't yet been released. The last word in Christmas or birthday presents back then was a set of tasselled chaps, a six-shooter with holster and a Stetson.
Cowboys are now gone, like a tumbleweed rolling across the Old West.
The fact Star Wars has endured is a comment on the power of the original three films (episodes IV, V and VI), taking Star Wars beyond being mere film to become a cross-generation cultural force. Star Wars generated plenty of imitators at the time, but few - if any - are remembered.
Star Wars succeeded because of the films' simple and accessible metaphor – it was a straight tale of good guys versus bad, like the white knight versus the dark knight or "cowboys vs Indians" – though history has vindicated Native Americans, of course.
But the canvas for this epic was not the Earthly Old West or fictitious Arthurian Britain: it was space – a word whose very mention widens the eyes.
Only Star Wars' concept of space was a new telling of space. Space before Star Wars had mostly been a camp Saturday romp. Satin cat suits in Buck Rogers and phallic-shaped rocket ships belching smoke in Flash Gordon.
Star Wars is the grit of Tatooine and the blaster-scarred space ships that are of jaw-dropping scale, like the Imperial Destroyer that noses into shot and keeps coming and coming in the opening scenes of Episode IV. Death is brutal and the Empire is merciless – really merciless, not Ming merciless. There's no last-minute reprieve for Alderaan.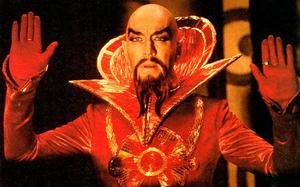 Ming the Merciless: Not to be found a long time ago, in a galaxy far, far away...
And don't forget the characters: a dark knight (Vader), a roguish pirate with a fast ship and a prickly princess spitting out catchy one-liners.
Star Wars hasn't stood still like some museum piece during its thirty-odd years. It's not under glass like Citizen Kane, a gravity-defying masterpiece that critics endlessly debate but which remains a work of art behind a velvet rope. Star Wars has become a living thing that is evolving.
On the good side, there's Clone Wars the animated series, a surprising little gem that has proved stylish and creative.
During three decades the Empire has become cool, with Obama-style wall art of Boba Fett for the front room of your batch pad while students or beer heads get T-shirts of Storm Trooper heads placed on the bodies of Pulp Fiction's hitmen Vincent Vega and Jules Winnfield - the ultimate in cross-cultural pollination.
Star Wars has been copied, satirised, referenced and paid homage to, in everything from Spaceballs on the big screen, Family Guy on TV and Angry Birds for the social networking crowd.
On the dark side of that trend, however, is Jar Jar Binks and the Disneyification of Star Wars, through the addition of things like furry aliens.