Senate decides patent reform is just too much work, waves white flag
Under pressure from lobbyists, Congresscritters throw up hands, table troll-tempering bill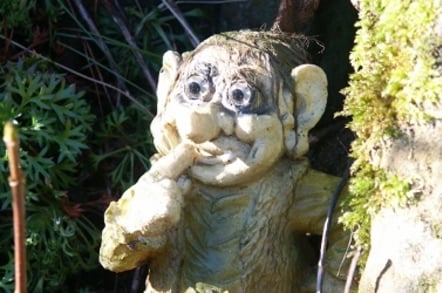 The US Senate has decided to call off its efforts to rid the US legal system of patent trolls, tabling proposed legislation to overhaul patent law.
Senator Patrick Leahy said on Wednesday that he would remove proposed patent legislation from the Senate Judiciary Committee agenda, effectively killing any effort by the Senate to come to an agreement on reforms that would curtail patent trolls.
"I have said all along that we needed broad bipartisan support to get a bill through the Senate," Leahy, a Democrat from Vermont, said.
"Regrettably, competing companies on both sides of this issue refused to come to agreement on how to achieve that goal." Note his use of the word "companies" and not "senators", thus making it clear who's calling the shots on patent law.
Leahy had been sponsored a bill that would have sought to overhaul patent ownership and litigation systems, in the process helping to curb patent-holding firms who draw an income solely from collecting patents and suing companies for alleged infringement.
The legislation sought to build on momentum from the US House of Representatives, which in November of last year hammered out and later passed its own bipartisan bill to crack down on patent trolls and IP litigation.
According to The Hill, however, lobbyists opposed to the legislation leaned heavily on Senate committee members to curb the proposed bill.
"Unfortunately, there has been no agreement on how to combat the scourge of patent trolls on our economy without burdening the companies and universities who rely on the patent system every day to protect their inventions," Leahy said.
"We have heard repeated concerns that the House-passed bill went beyond the scope of addressing patent trolls, and would have severe unintended consequences on legitimate patent holders who employ thousands of Americans."
The explanation received a less than enthusiastic response from patent reform advocates who had been hoping the Senate could finally push a bill to the desk of the President.
"This is an issue that crosses both sides of the aisle; when small businesses are facing extortionate patent threats, politics must be set aside," wrote the EFF in response to the news.
"And Leahy has gone ahead and thrown that all away." ®
Sponsored: How to get more from MicroStrategy by optimising your data stack