Waterfront flats plan for IBM's UK HQ as housing market goes bananas
Big margins lurking near Big Blue as ever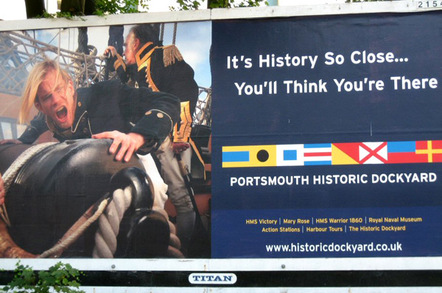 Office space leased by IBM at its UK headquarters could become waterfront apartments – if a planning application submitted to Portsmouth City Council is approved.
The North Harbour Unit Trust, which filed the paperwork, wants a "partial change of use to 108 residential units" at Big Blue's base in the Lakeside development on Western Road in the seaside city.
One of the documents points out that IBM's decreasing need for office space means it moved out of some offices in 2006. Those spaces were chopped up and leased to others.
The paperwork [PDF] goes on to say that "in 2015, IBM's lease on Building Complex 9000 comes to an end, and the building will be vacant from that date". The application suggests nobody wants office space on the scale IBM will vacate, and that 108 two-bedroom units are a better use of the building.
The application for permission to convert some of the complex into homes seems not to be a sign IBM is leaving Portsmouth. Local paper The News reported that Big Blue still calls the city its UK home, but that increasingly mobile workers and job cuts means it no longer needs quite so much office space.
And, well, the UK's housing market is on the verge of going supernova. A spokesman for IBM was not available for comment. ®