California gives green light to test self-driving cars on public roads
New rules pave way for robo-car trials by multiple firms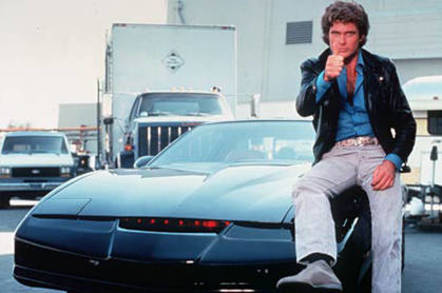 The California Department of Motor Vehicles has approved new rules governing the testing of autonomous vehicles on public roads, making it one of the first states to adopt a formal policy on self-driving cars.
California Governor Jerry Brown gave the state's blessing to autonomous vehicles in 2012, when he signed off on legislation that allows self-driving cars on public roads beginning in 2015, provided the vehicles have been certified for safety.
The trouble is, until now there hasn't been any clear legal guidelines for how automakers should go about testing their vehicles.
Not that this has stopped Google, which has been sending its prototype robo-cars tooling around California streets since at least 2010. But lots of other manufacturers say they now want to get into the autonomous car business too, including Audi, Mercedes-Benz, Nissan, and Toyota.
Under the California DMV's new rules, which were adopted on Monday, automakers must clear a number of hurdles before getting the go-ahead to take to the state's roads, and doing so won't necessarily be easy.
Companies must register with the state before they can test their cars, including identifying the specific make, model, model year, vehicle identification number, and license plate number of each vehicle to be tested.
Every car must have a driver sitting in the driver's seat during testing, who can take over control of the vehicle should something go wrong. Only drivers who have been identified to the DMV in writing can operate the cars, and those drivers must have clean driving records and have completed a training program established by the manufacturer.
There are rules for those training programs, as well. Operators must not only receive training in the specific autonomous technologies installed in the cars, but they must also complete a defensive driving course and receive "instruction that matches the level of the autonomous test vehicle driver's experience operating the specific type of automated driving system technology with the level of technical maturity of the automated systems."
Manufacturers will also be required to prove that they can handle the potential financial liability should anything go wrong. Every manufacturer that wants to test its vehicles in California must submit proof that it can cover damages of up to $5m, whether through insurance, self-insurance, or a bond set up for the purpose.
If something does go wrong, there are reporting requirements. In the case of an accident, the automaker must file a new Report of Traffic Accident Involving an Autonomous Vehicle within 10 days if the incident. But beyond that, whenever the human driver takes manual control of the vehicle for safety reasons, the state wants to know about it.
Only if an automaker can comply with all of these terms – and it submits a $150 application fee – will California grant it a permit to begin testing their robo-cars.
The new rules become effective on September 16, 2014, although the DMV will begin accepting applications from manufacturers on July 1.
As for when you can expect to be riding around California streets in an autonomous car of your own, however, that's still some way off. The DMV has yet to publish rules on the use of self-driving vehicles by the general public, but state law requires it to do so no later than January 1, 2015. ®
Sponsored: Your Guide to Becoming Truly Data-Driven with Unrivalled Data Analytics Performance