Arrow steers boss of enterprise wing towards ops control room
Bryant takes hold of steering wheel, lets CEO drift into the clouds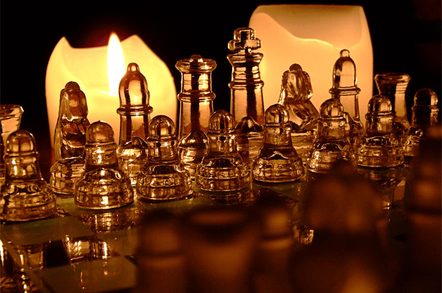 A bit of top-level reshuffling at global distie Arrow has led to the recreation of a COO position. The slot will be filled by current president of the enterprise computing wing, Andy Bryant.
The last person to sit in the chief operations role was current CEO Michael Long, and the appointment should free up the big boss to tinker with strategy in the pursuit of sustainable organic growth.
In a brief prepared statement, Long said Bryant's five-year track record running the enterprise arm made him suited to take a hands-on role across the group, which also includes a components division.
"Succession planning is a critical part of our business," said Long.
In turn, Sean Kerins, who has been running the North America enterprise computing distie business since 2010, will slip into the position vacated by Bryant.
The big four distributors - Arrow, Avnet, Ingram Micro and Tech Data - have grown reliant on acquisitions to keep on expanding the top line in a market where opportunities are shifting.
In the last set of numbers filed by Arrow for its fiscal Q1 ended 31 March, reported sales climbed five per cent to $5.08bn on the back of acquisitions, but organic turnover dipped one per cent.
So it could be a case of Bryant taking control of the wheel as Long looks for ways to beef up margins, in part by building a bigger services practice, and luring resellers to actually get behind its cloudy portfolio in far greater numbers. ®