Tennessee bloke cuffed for attempting to shag ATM – police
Also wooed wooden picnic table, cops claim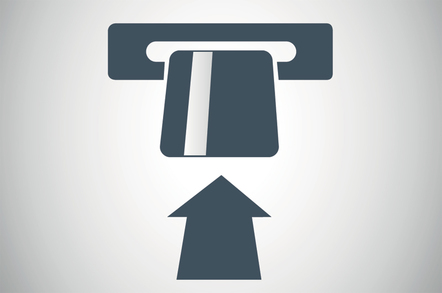 A Tennessee man earned himself an appointment with the beak last Friday night after police claimed that he'd walked into bar, dropped his trousers and tried to have his evil way with a cash machine.
According to a police report quoted by the Tennessean, 49-year-old Lonnie J. Hutton entered the Murfreesboro hostelry "and walked to the ATM".
Officer Michael Rickard reported: "Once at the ATM, Mr. Hutton pulled down his pants and underwear exposing his genitals, Mr. Hutton then attempted to have sexual intercourse with the ATM."
Having then paraded around the bar "wearing no pants while he thrust his hips in the air", Hutton was escorted outside by staff where he "again exposed himself and (attempted to) engaged in sexual intercourse with the wooden picnic table", cops alleged.
Hutton, whom cops claimed "appeared intoxicated and smelled of alcohol", was whisked to jail, where he was held on $250 bail on a charge of "public intoxication".
He's due in court on 1 July.
Long-term Reg readers will no doubt be aware that sex with picnic tables has until now been largely restricted to Ohio, where locals also have a penchant for inflatable pool rafts. ®
Bootnote
Thanks to Daz Disley for the money shot.