Pure Storage's latest arrays cost DOUBLE what it claimed earlier
Hey, who wants a top-spec 250TB FA-450? I dunno, you got $900K?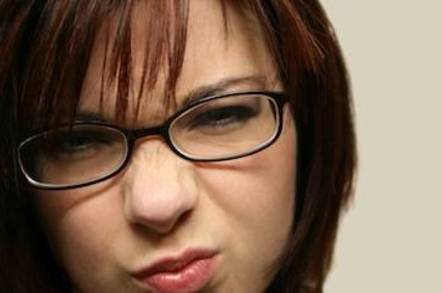 Our Pure Storage range expansion story about the firm's FlashArray 400 series arrays prompted a missive from Pure saying that we'd got the price wrong. Which is strange given that we were quoting Pure's own figures.
According to Pure Storage's marketing bods, low-end model pricing for the FA-405 and FA-450 arrays was $6 to $8/GB and not $3 to $4/GB, which we originally reported last week – headline: "Hey, who wants a 40TB all-flash Pure box? I dunno, you got $160k?"
Using the $3 to $4/GB range, as featured in Pure's press release, we calculated the entry-level FA-405 would cost roughly $120,000 to $160,000 for a fully configured, 40TB usable, machine.
Pure said the FA-405 started at a price significantly less than $100,000. Marketeer Max Kixmoeller told The Register:
Pure doesn't set end-user "street" pricing since we sell through the channel (this would be illegal)...but we can give you estimates of what end-user pricing is at typical discounts and channel mark-ups. These will vary though by country, reseller, and volume of product purchased. Hence we tend to talk about ranges vs. absolute numbers.
Pure markets end-user pricing "starting at $3-$4/GB". This is for our larger systems, as the larger systems amortise the cost of the controllers over a large amount of flash. The more flash you add to a system, the lower the $/GB gets. Smaller systems have a higher $/GB as a result of this, typically in the $6-8/GB range.
So, to give you some examples:

Our new highest-end system is the FA-450, fully-configured with 250TBs usable, and that goes for $800 to 900K. $900K/250TB = $3.6/GB. Higher discounts would make it less expensive.
Our lowest-end system is the FA-405, configured with 10TB usable, which goes for $80-100K. At $80K, that would be $8/GB usable.
All the "usable" numbers above include all overhead (RAID, HA, FlashCare Reserve), and add the value of data reduction at typical rates.

Customers who buy large systems tend to be more focused on $/GB as the metric they look at, hence the $3-4/GB marketing range we use. Smaller customers tend to be focused on total acquisition cost, hence we say "Systems available for less than $100K".
By extrapolation, a 40TB FA-405 at $8/GB would cost $360,000 and, at a $6/GB cost, would sting you for $240,000. Not cheap. ®