Gee thanks, Ofcom! BT 'pleased' to hang onto pricing 'freedom' for Openreach fibre product
Regulator snipped wholesale broadband fees though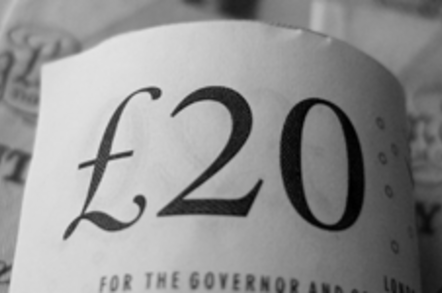 BT claimed this morning to be chuffed with a series of regulatory proposals from Blighty's communications watchdog. They include a push for faster repair times from its Openreach arm and a decision not to impose price restrictions on the telecoms giant's fibre products.
Ofcom also confirmed today that it planned to cut wholesale fees for ISPs that pay for leased lines from one-time state monopoly BT.
The watchdog said that broadband customers wishing to switch to another telco often felt the pinch from the £50 fee Openreach demands from providers who sell their services over BT's network. It said:
"Ofcom intends to cut this wholesale fee to £11, which would allow providers to offer lower retail start-up fees.
"Also, where an existing superfast customer switches to a different supplier, the minimum length of the wholesale contract between BT and the new supplier would reduce from a year to one month. This gives flexibility for telecoms providers to offer shorter retail contracts."
But the regulator said it would not impose the wholesale price drop on Openreach's fibre broadband service because BT "is currently constrained by the availability of standard broadband services, and by competition from Virgin Media's cable network".
Ofcom added that draft charge controls were planned on the prices BT's Openreach division can slap on ISPs for some of its standard broadband wholesale services over its copper network. It said the charges would apply to the following products:
A 'shared unbundled' line to a property. This allows telecoms providers to provide broadband services to their customers by installing their own equipment in Openreach's telephone exchanges, while BT provides the voice connection. In March 2014, the wholesale cost for this service was £9.89 per year. Ofcom intends to set a cap on this charge, reducing it to £5.54 from 1 July and then in real terms by CPI [consumer price index] -33.4 per cent each year from March 2015 to 2017;
A 'fully unbundled' line to a property. Again, the telecoms provider uses its own equipment in the exchange, but this time it takes full control of the line to offer both broadband and voice. In March 2014, the wholesale cost for this service was £83.92 per year. Ofcom intends to allow this to increase slightly in real terms to £86.10 from 1 July, and then by CPI +0.3 per cent each year from March 2015 to 2017; and
Wholesale line rental, which is used by communications companies to offer voice telephone services to consumers using lines rented from Openreach. In March 2014, this cost £93.32 per year. Ofcom intends for this to fall to £91.04 from 1 July, and then in real terms by CPI -3.0 per cent each year from March 2015 to 2017.
Ofcom added that, as it previously stated in December last year, BT would be expected - in around 80 per cent of cases - to repair business and consumer broadband and telephone connections within two working days.
It would also be required, under the new measures, to ensure that most customers needing a new line installed will have received an appointment within 12 working days of BT being contacted by providers, such as BSkyB and TalkTalk who rely on Openreach to provide a decent service.
BT is expected to comply with the rules from the summer, the watchdog said. If it fails, the company would face sanctions that could include fines, Ofcom warned.
But BT has plenty of time to respond to the measures as they won't come into full effect until April 2016.
However, some might argue that Ofcom is being a bit soft on BT by saying that - depending on specific circumstances such as extreme weather conditions - the company does not have to meet the targets. Such rain-stopping-play events, the regulator said, could hit around 3 per cent of repairs and 1 per cent of installations in a typical year.
Ofcom's raft of proposals affecting BT Openreach won't be finalised until next month, the watchdog said. The draft decisions also need to be waved through by the European Commission.
BT said it was delighted with the outcome of Ofcom's plans. Here's the company's canned statement in full, you lucky things:
BT welcomes the conclusion of this review which recognises the link between improved customer service levels and the price of Openreach's wholesale copper products for the first time. Openreach is committed to improving its customer service levels so we support the new targets outlined by Ofcom today.

The creation of a further 1600 engineering jobs over the course of this year will help us to continue to meet or exceed these standards. We have also stated that we will publish regular performance data on the Openreach website from this summer to increase transparency.

Regulation needs to reflect the level of competition in the market so it's only right that Ofcom is levelling the playing field by largely removing the artificial price difference between the wholesale products consumed by the LLU [local loop unbundling] operators and those bought by other companies. We feel Ofcom could have gone further however by addressing this imbalance immediately rather than over a three year period.

We are pleased that Ofcom has acknowledged the success of the current regulatory framework by maintaining pricing freedom for Openreach's fibre products. The UK boasts one of the most competitive markets in the world with around 140 Communication Providers selling fibre via our open wholesale network, whilst more than 3.2 million households also take superfast broadband from Virgin Media.
And Ofcom offers you some lengthy bedtime reading here. ®