Summer of data centre acquisitions on the cards in the UK
Pulsant and Vtesse on the market, CEOs confirm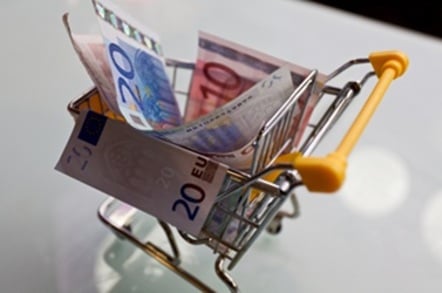 The business climate for acquisitions is mirroring the hotter weather outside, with a sales process for data centre providers Pulsant and VTesse Networks taking shape, multiple sources are telling us.
Investment bank Jeffries has distributed an Information Memorandum for co-location player Pulsant, with private equity owner Bridgepoint Development Capital wanting to sell up.
Mark Howling, CEO at Pulsant, who joined in 2010 when BDC invested in the business, told us the VC is "looking at the options to bring in a new investor, and that process is ongoing".
He said the funds made available to the firm - which formerly traded as Lumison - from its VC backer had been used on three acquisitions including Blue Square Data, DediPower and ScoLocate.
Pulsant positions itself as a managed service provider but in essence the core revenues seem to be generated by co-lo services.
Sources speculated that BDC is looking for a couple of hundred million pounds, a relatively high valuation even in the current climate, where there have been some eye-watering deals and IPOs of late.
According to Pulsant's annual report for calendar 2013, the firm turned over £43.7m versus £30.4m in the previous year, and made an operating profit of £2.3m, flat with the prior twelve months.
Over at Hertford-based Vtesse, which sells networks and data centre services to enterprise organisations, an information memorandum has been circulated by Simon Pearson, a technology corporate financier at Ernst & Young.
Chairman Aidan Paul said the IM was "principally targeted" at raising funds from the private equity community but there had been wider corporate interest too.
He told us the plan is to use the proceeds to expand data centre as it has "run out of space" and invest in beefing up the network services side.
Paul expects any deal to be concluded by late June, "we are hoping to have the process done before the summer".
IBM won a meaty £500m deal with Lloyds TSB in 2004 to provide network and VoIP services for seven years, and sub-contracted the build of a VPN to Vtesse Networks. The deal was re-tendered in 2010 and BT won it back again from Big Blue.
Vtesse turned over £25.4m in calendar 2012, flat with the previous year, and made an operating profit of £2.16m.
A much smaller scale deal was confirmed yesterday, when web infrastructure provider M247 signed off the acquisition of web-hosting minnow UK Web Solutions Direct for an undisclosed sum.
The hosting biz provides services for more than 15,000 websites. It filed abbreviated accounts for the most recently filed year at Companies House, indicating turnover is less than £6.5m, a balance sheet totalling no more than £3.26m or fewer than an average of 50 staff. ®