More chance you came a cropper on a UK road than bought a Chromebook this year
And don't even mention biz customers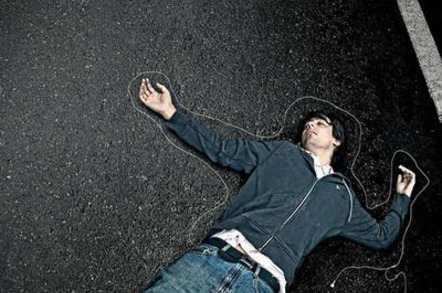 Chromebooks aren't pouring cash into the coffers of European IT distributors – but, nonetheless, more Google-powered lappies are finding their way into the arms of cost-conscious schools and consumers.
Some 45,000 Chromies each found a home across Western Europe in the first quarter of 2014, and 61.5 per cent of those purchases were made in the UK, according to distie sales-out figures collated by analysts at Context. That's 27,675 in the UK, way less than – say – 46,002, which is the average number of people injured on Blighty's roads in a quarter last year.
Still, that 27,675 equates to 9.3 per cent of the total UK consumer notebook segment, which has been a declining space for more than three years. Samsung is the largest shipper of Chromebooks in the country.
"Strongest take up is in the UK because they are early adopters for new technologies and concepts as opposed to other European countries," Context told The Channel.
The beancounter added that Google was "quite conservative" in earlier shipment estimates, and there remains reluctance among some Brit consumers to buy a dumb terminal that comes alive with web access (so long as it runs Chrome OS).
The UK numbers are a relative drop in the ocean when compared to shipments in North America: 2.1 million Chromebooks were sold in 2013 at an average selling price of $338, according to ABI Research.
Adoption in that region was largely in the education market, said Ken Lamneck, CEO at Insight Enterprises, from "kindergarten through to twelfth grade – the economics are so great".
"We don't see it in the commercial space. You have to be connected [to the internet] and for businesses that would be hard: people like to work offline," he told The Channel.
Chromebooks have taken "the market by storm" in the US, we're told, but the Insight boss noted the slower uptake in Britain compared to America.
Jos Brenkel, HP global exec of sales strategy for the PC and Printer group, expects adoption trends in the US to spread to Europe. ®
Sponsored: Beyond the Data Frontier