Azzurri chairman steps into interim CEO role
Steve Andrews to oversee restructure, vows to name successor 'very' soon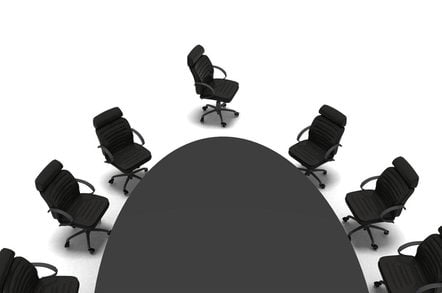 Rather than leaving the firm leaderless when current Azzurri CEO Vim Vithaldas hotfoots it in June or asking the next boss to start his tenure by restructuring the biz, chairman Steve Andrews is to step into the role on an interim basis.
"I am looking forward to both my time as interim CEO and to announcing my full time replacement in the very near future," said Andrews in a canned statement.
A spokesman for the company told us that finding an appropriate successor "takes a long time" as potential candidates are often already tied into contracts.
"We can't have a period without somebody in charge," the PR hand added. Andrews starts on 11 June, the company confirmed.
Vithaldas, who is set to exit next month, was brought in by the banking syndicate of backers to run the troubled comms integrator in late 2011, coinciding with the write-down of £224m in unpaid interest, carrying forward losses, bonds and loans.
Again last summer the syndicate wrote down more millions, stripping debt on the balance sheet from £103m to £45m (£25m of which is interest bearing), as Azzurri struggled to get results back on track.
Vithaldas handed in his three months' notice in April, giving the board ample time to appoint a suitable replacement but it seems that those lined up didn't want the job or that Andrews & Co couldn't settle on the right person.
As interim CEO, Andrews will lead the implementation of a "new three year growth strategy" which includes a "programme of operational restructuring", the firm said.
This involves some real estate consolidation with the office in High Wycombe closing as well as the logistics centre in Aldridge.
Azzurri will axe some staff - 24 positions or four per cent of the workforce - in those locations and move the remainder and the functions into the existing Weybridge office, where most of the management reside.
The Azzurri PR hand told us the High Wycombe site included labs and administration staff.
Part of the company's future success hangs on its managed comms services ICON Communicate and ICON Mobilise, which allows customers to secure and manage mobile devices across myriad mobile device estates. ®