Kelway plonks self in shop window with double digit rev hike
'We will be a £1bn turnover biz within three years' says reseller boss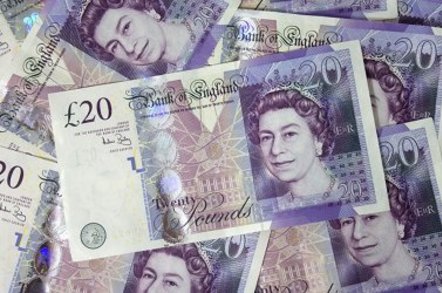 Privately held tech supplier Kelway has rolled out a healthy set of fiscal '14 prelims that won't do any harm to its chances of securing private equity investment or attracting potential trade buyers.
The London-based mega reseller claims turnover grew 49 per cent to £526m in the year-ended 31 March, partly fuelled by 45 per cent growth in the data centre infrastructure business to £247m.
IT services including those of the fluffy white variety, grew 30 per cent on the previous year to £71.4m, the firm said, meaning that as a proportion of sales, Kelway is tracking slightly behind enterprise giants Computacenter and SCC.
During the fiscal, Equanet became Kelway's seventh acquisition, which sources told us added £70m in sales. Organic sales growth comprised the rest of the expanding top line.
Earnings before income tax, depreciation and amortisation (EBITDA) was up a whopping 73 per cent to £29m, helped in part by the cost cutting exercise that Kelway undertook earlier in the year.
The unaudited numbers have not yet been filed at Companies House, meaning we've only got a version that's been edited by management.
In a canned statement sent to The Channel, Kelway chief exec Phil Doye claimed that after passing the half-a-million pound mark "our attention remains focused on meeting our corporate goal of achieving £1bn revenue".
He added the business is "extending leadership" in Blighty, and planning to expand the footprint by growing the customer base in EMEA and Asia Pacific - it already has an office in Singapore.
"In the next three years we fully expect to be a billion pound business," he said.
As revealed by us, investment banker William Blair last week distributed an information memorandum to parties interested in Kelway. Sources reckon it is highly likely management will look to bring onboard a VC to replace current backer Core Capital's 29 per cent stake. ®
Sponsored: Minds Mastering Machines - Call for papers now open