Flappy Bird's seasonal migration pattern will see it return in August
Creator promises to make game less addictive, add multiplayer mode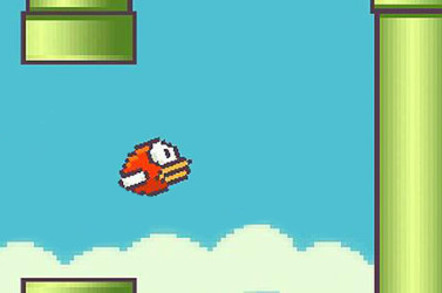 Flappy Bird creator Dong Nguyen has told CNBC he'll bring the game back in modified form this coming August.
In case you missed Flappy Bird the first time around, the game offers rudimentary graphics from the eight-bit school and simple gameplay whereby one is required to fly between gaps in pipes that look a lot like they were pinched from an early Mario Brothers game. Each time players safely pass between pipes they score a single point.
Getting the knack of the game takes some doing, but once one does so it can be surprisingly addictive. So addictive, in fact, that it was downloaded about 50 million times, pouring cash into Nguyen's pockets but also filling him with remorse about the amount of time spent playing what is a pretty naff game.
Nguyen therefore pulled the game from the AppStore, leading to reports of desperate gamers paying ridiculous prices for iThings with the game installed and the creation of many clones.
Today, Nguyen said the revived game will be "less addictive" and include a multiplayer option. ®
Sponsored: Detecting cyber attacks as a small to medium business