Hunt's paperless future: NHS watches £60m vanish down plughole
Unique barcodes prescription plan suffers budget blow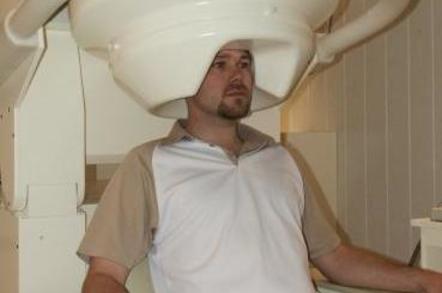 Health Secretary Jeremy Hunt's grand scheme to make NHS England paperless by 2018 has suffered a significant spending blow after a £60m slice of a tech fund allocated for the system appeared to disappear.
Details about the cash shortfall, first spotted by the Health Service Journal (subscription needed), were buried in an NHS bulletin earlier this month.
In May 2013, the Cabinet minister said the Tory-led coalition hoped to kill the NHS's clumsy system of printed prescriptions - and instead use "unique barcodes" to dish out medication straight to the poorly.
Under the proposals, paperwork listing medicines and drugs were expected to be sent directly from doctors' surgeries to pharmacies, bypassing the need for ill Brits to pick up the printed slips and take them to a suitable shop to process.
Patient notes and prescriptions, the Department of Health said at the time, would be stored in a new electronic system, and barcodes unique to each Brit would be used to ensure the right medication for the right person is supplied by pharmacies.
Hunt revealed the plan last year as part of a £260m taxpayer-funded wad of cash to improve technology used by hospitals. He claimed that patients would be better protected by having their medical records stored and processed digitally.
In September 2013, Whitehall added a further £240m to the pile in its drive to make the NHS paperless in just four years from now.
That second round of funding for "integrated digital care" is apparently still in the pot and we'll learn more about it in the coming weeks. But there is now a £60m shortfall that NHS England was unable to allocate apparently due to a number of weak bids. The organisation's bulletin note said:
In July 2013 NHS England launched the Safer Hospitals, Safer Wards Technology Fund. Over 770 applications were received, and following completion of a rigorous assessment process, over £200m of capital investment was awarded to organisations.
The Register sought comment from the health service about the underspend, but we had not heard back from any government flacks at time of writing. NHS England declined to comment about the discrepancy when quizzed by the HSJ, however. ®