Tick-tock, Jock: Dock schlock for mock-stock in ad-hoc shop squawk
Could an indy Scotland use Bitcoin? This tech trading post tries to find out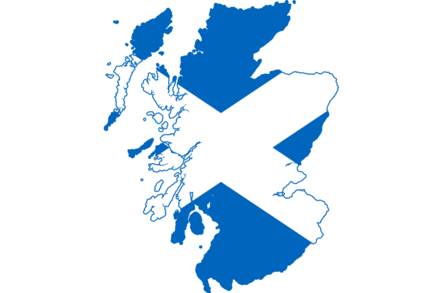 As the great and the ghastly of Britain's political class row over which currency Scotland will use if it splits from the kingdom, one firm has proposed a way to settle the argument.
Secondhand electronics trader CeX will, from 13 May, turn one of its shops in Scotland into a "pound-free zone" for three days – and instead accept Bitcoin for buying and selling gadgets.
CeX wants to kickstart a debate about the use of new digital funny-money, instead of the crappy old paper cash.
"With Scottish Independence high up on the news agenda along with questions surrounding what currency Scotland would use, the three day trial will give Scots the opportunity to ditch the pound and trial a different kind of currency altogether," CeX commercial director David Butler said.
He has even opened Scotland's first Bitcoin cash machine in its store on Sauchiehall Street, Glasgow, a promenade more associated with boozy mayhem than currency experiments.
CeX has been banging the Bitcoin drum for ages now. It once allowed customers to trade in their old electronics for Bitcoin, daring Scots to bet on whether their out-of-date tat would be worth less than the crypto-readies in a few years.
Meanwhile, other Scottish cryptotrepeneurs have launched digital dosh Scotcoin, which is set to hand out great wodges of the virtual money to any interested jocks.
It remains to be seen whether Bitcoin can stop the interminable wrangling over which currency the country Scottish journalists refer to as iScotland should use post-split. And no, before you ask, an independent Scotland will not be made by Apple, because the fruity firm's products rarely come in either grey or green, which are the most visible colours in this land of gloomy skies and vivid natural beauty.
UK Chancellor George Osborne doesn't want iScotland to use the pound, while First Minister of Scotland Alex Salmond insists he will do so whatever the Ingerlish decide.
Comment
This writer has long thought Scotland should think of a more hi-tech solution to its currency woes. However, having met 12-Chins Salmond and found him to be, in my personal opinion, a smug technophobe, I would be surprised if he knew what Bitcoin is.
Scotland may have to wait a while for its crypto-revolution to reach Holyrood. ®