Australia targets software maintenance costs with Drupal plan
What's the bet consultants coin it by customising planned whole-of-government CMS?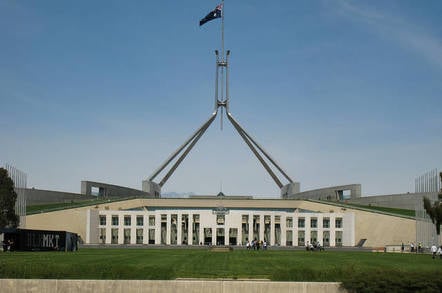 Software maintenance costs Australia's government will today hand down its annual budget, a document that is expected to result in the closure and/or merger of around 70 government agencies as part of an austerity drive designed to reduce government debt.
Those left standing after the resulting "machinery of government changes", as the process of moving to another office and acquiring a new logo on one's business card is known, have at least one point of certainty: they'll soon get to handle their content management needs with Drupal.
That certainty is provided by this Finance Department statement of requirements, that contains a recommendation to build a Drupal-as-a-service cloud, dubbed "GovCMS", for use across all Australian government agencies.
The choice of Drupal is aimed squarely at capital and recurring costs: the FAQ (PDF) provided by the Department calls out software maintenance costs as something to be avoided. The document also says "GovCMS intends to use a Software-as-a-Service vendor to reduce the requirement for upfront investment to establish the platform."
Once GovCMS is in place, it is envisioned that skills transfer among government agencies will become easier, while clients will be able to enjoy "a more standardised user experience for citizens dealing with government."
That goal will bring Australia closer to the kind of web experience offered by the UK government, an unsurprising outcome given the antipodean nation recently signalled an intention to adopt its mother country's Digital by Default strategy.
GovCMS will also likely enable Australia's communications minister Malcolm Turnbull to deliver on his ambition to bring a raft of government services online. ®
Sponsored: Becoming a Pragmatic Security Leader