Archive.org web trove hits FOUR HUNDRED BEEEELLION pages
Wayback machine even shows how El Reg looked as a young vulture in the summer of '97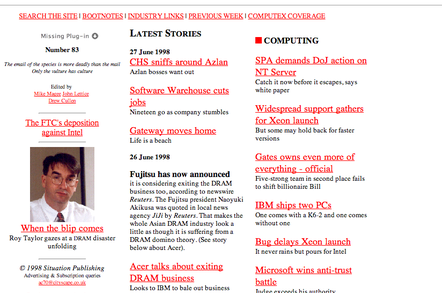 The Internet Archive's "Wayback Machine" has announced that it has indexed four hundred billion web pages.
The trove dates back to late 1996 and comprises at least fourteen petabytes, a figure we base on a 2012 declaration the archive hit 10 petabytes and a later post explaining that a fund-raising drive for another four petabytes had succeeded.
The not-for-profit organisation has since indicated it has secured funding for an additional ten petabytes.
There's all manner of stuff in the archive, but the page that caught our eye is the one below: El Reg, complete with vintage logo, from June 27th, 1998. If you visit the archived page you'll find plenty of the links work, some taking you even deeper into Reg history.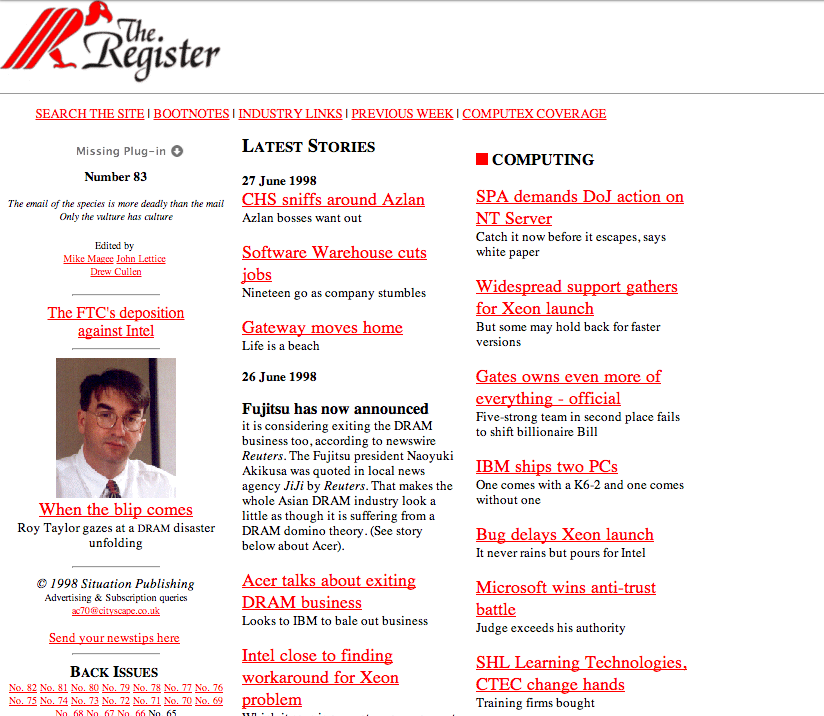 The Reg, as she looked on June 27, 1998. Click here to embiggen, or visit the archived page
There's all sorts of fun stuff in the archive, plenty of it a reminder of just how clunky the web was in its earlier years.
Go have a browse through the archive, dear readers, and feel free to offer us a Comment on items you feel represent something of significance. For starters, here's PCweek.com.au, Australia's first daily tech news site that your correspondent edited back in 1997. Note the ads for Digital switches - a long-dead brand - and news of now-utterly-irrelevant third-party education services for Novell software!
We're sure you can do better than that! ®