Australia to build 35,000-core supercomputer on Xeon-E5-2600 v3
Cray-CHING! Pawsey Centre's Magnus will top a petaflop using Chipzilla's next beasts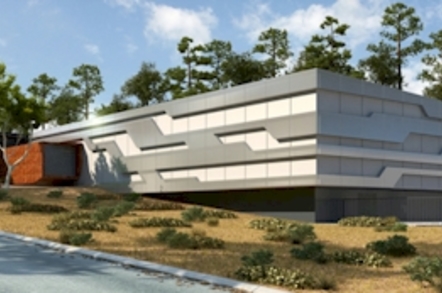 Australia's Pawsey Supercomputing Centre has revealed basic information about an upgrade to its 'Magnus' supercomputer.
The upgrade will see Magnus transmogrify into a Cray XC30 supercomputer with over 35,000 cores. Intel's future Intel Xeon processor E5-2600 v3 will be pressed into service to give Magnus its upgrade and take it past the petaflop barrier.
That new Intel CPU is due to be announced by the end of Q2, 2014, and to have clock speeds 100MHz to 200MHz faster than current generation Xeons.
The centre says the upgrade means Magnus "is expected to be the most powerful supercomputer in the southern hemisphere." The new Xeons are certainly giving Magnus a very comprehensive upgrade as it currently possesses "just" 3,328 cores and runs at "just" 69 teraflops.
That's rather fewer than Pawsey's other super, "Galaxy", which at 9,440 cores comes in at number 209 on the November 2013 list of the world's top 500 supercomputers.
Getting Magnus to a petaflop will likely mean it beats Galaxy's position on that list.
The supers ranking list is pretty fluid, because new ones are being built all the time. But with Magnus going large and Galaxy just outside the top 200 Australia is on track to add two more entries alongside its five other systems in the top 500 before long.
Magnus spends most of its time on radio astronomy and geoscience problems. The upgrade to petascale will help it do do rather better in both fields, and whatever other purposes researchers from the iVEC consortium that funds the machine can dream up. ®
Sponsored: Your Guide to Becoming Truly Data-Driven with Unrivalled Data Analytics Performance